What customers have to say about our Glass Prints
January 25, 2019
A great gift!
"My boyfriend said it was one if the nicest gifts he ever received. The quality is exceptional!"
January 23, 2019
an excellent gift item
"Take any picture and convert it to a glass picture. Quality is excellent! Shipping is high unless you are buying over $39 or $49 of merchandise, however. This is a perfect gift for the hard to buy for person - you must have a nice picture somewhere you can use!"
January 22, 2019
Great gift!
"I purchased these on more than once occasion as thank you gifts. The 7*7 picture works great with photos from your phone. Anything larger requires a higher resolution depending upon your photo layout. I would definitely purchase this item again."
January 21, 2019
Beautiful curved glass
"I am always impressed by how wonderful things turn out. Great place for family keepsakes for generations"
January 20, 2019
Curved Glass Print
"This was my third time uploading a photo onto curved glass as gift; perfect gift for friends to capture that special moment/event we participated in. Shutterfly makes it easy and it's very affordable."
Personalized Glass Prints
Whether you are looking to showcase one of your most precious memories or wanting to create an elegant collage of your favorite photos for a wedding, anniversary or milestone birthday, Shutterfly's personalized glass prints will transform your beloved pictures into beautiful, modern glass prints. Custom prints on glass make stylish pieces of home décor, as well as beautiful gifts for loved ones. Make your most-cherished memories crystal clear with our glass prints and proudly display them in your home to add style, warmth and love to any room.
Designing Custom Glass Prints
Shutterfly makes turning your photos into beautiful, glass prints as easy as the click of a mouse. Whether you want to use family photos or your favorite art or design pieces, the process is stress-free. Simply upload your images to one of our glass print templates and then use the design assistant to arrange your photos or artwork in a stylish way to make a glass print that suits your style and personality. Create a single-photo glass print to make one of your favorite photos pop or opt for a photo collage for your glass pictures. You can choose a simple, modern template or use one with some funky design elements - whatever best matches the look you're trying to achieve! When you're finished designing your piece of custom home décor, you'll have stunning, high-quality prints on glass ready to adorn your home or to give as a very special, personalized gift to a loved one.
Glass Photo Prints Make Great Gifts
The unexpected elegance of a glass photo print makes it the perfect gift for newlyweds, grandparents, friends, family and even teachers. You can turn your favorite engagement photographs (or wedding pictures) into elegant glass prints that make excellent gifts for parents and grandparents. Custom glass prints also make great wedding gifts for the newlyweds, especially when paired with a personalized congratulations card. Turn your best pictures of your kids and the whole family into glass prints for thoughtful holiday gifts Grandma and Grandpa will love. There are numerous ways to design personalized glass prints, making them the perfect gift option for anyone and for any occasion.
Ways to Display Photos at Home
After designing glass prints for your home, create even more eye-catching home and wall décor with our custom canvas prints, metal prints, personalized framed prints, photo tiles and other personalized wall art. Custom wall art that displays your favorite photos with vibrant colors and beautiful frames turn your best memories into keepsakes that last forever. When displaying your custom photo prints, consider putting together a gallery wall or a mixture of framed prints on your walls and tabletops. With pictures on glass, we recommend placing them close to a window so you can see the sunlight shine through and brighten up your photos.
Related Products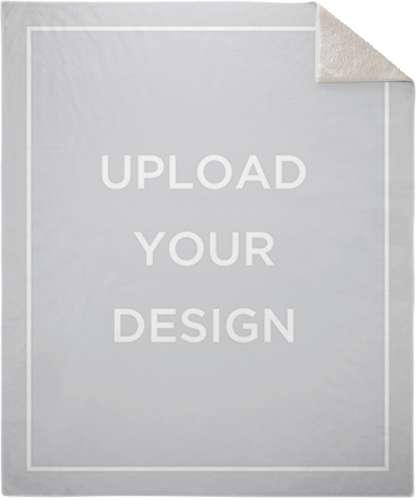 Upload Your Own Design Fleece Photo Blanket by Shutterfly. Cozy up to a fleece blanket with your favorite photos. Choose your background and layout. When the weather starts to cool down, warm up with a custom fleece blanket from Shutterfly. ...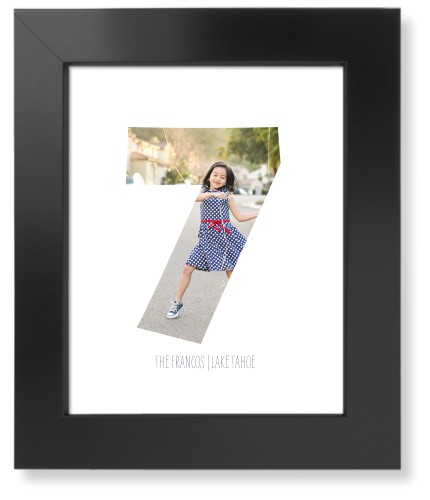 Photo Number Art Print by Shutterfly. Turn a favorite image into a stunning gift, or addition to your own space, with a gallery-quality premium cardstock art print.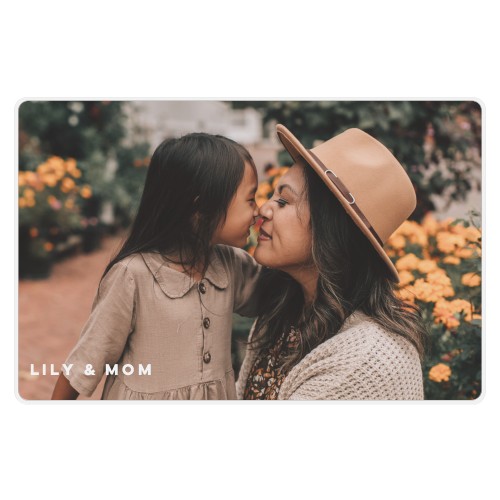 Photo Gallery Placemat by Shutterfly. Fun personalized placemats that really stand out. Upload your pictures + choose from a variety of styles to create yours for the kitchen table, kids' rooms and parties.