Chevron Monogram Luggage Tag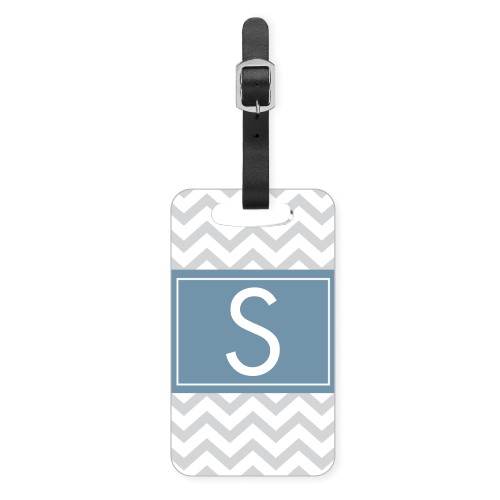 Chevron Monogram Luggage Tag
Step up every suitcase with a fun luggage tag, personalized with favorite photos, designs and more. Plus, add your contact info so you never lose a bag again.
Product Details
Two-sided metal luggage tag
Personalize both sides and add contact info
Available in small (2x3.5") and large (2.5x4.375")
Includes a stylish buckle strap
Choose size:

Small

Large
Custom Color Palette
Click Personalize and choose your colors for this design.
Luggage Tag pricing
Item
Price
Luggage Tag(small)
$9.99
Luggage Tag(large)
$11.99