What customers have to say about our Mouse Pads
January 27, 2019
Love this!
"Bought one this mousepad for my husband and one for me, it's great quality and the pictures look great."
January 26, 2019
Yes, I would buy again each year!
"Yes, a good repeat from last year."
January 26, 2019
Great Product
"We purchased the mousepad from this site because it is nice and thick. Not thin and flimsy like most mousepads you buy online. Being able to pick your own picture is a bonus. I would definitely order from this item again."
January 26, 2019
Absolutely loved both of my mouse pads that I have ordered d
"Absolutely love my mom's pads I can definitely will be ordering them again or ordering through you again"
January 26, 2019
Fun project!
"It was actually fun...and easy...to enter the photos and move them around until I got the look I wanted."
Personalized Mouse Pad Gifts With Their Own Photos
Do you have a friend or family member you're currently shopping for? Do they work on a desktop computer with a mouse? These folks might appreciate a Shutterfly-printed multi color mouse pad. This gift will inspire them to smile every time they look towards their mouse.
Perhaps you're shopping for a new mouse pad for yourself, and you simply wish to be reminded of your friends or family more often. Find a multi color mouse pad that you can personalize to your liking with photos of your loved ones. This way, you'll keep your buds within reach.
Mouse Pads in Different Shapes and Colors
With several different mouse pad shapes in Shutterfly's design studio, you'll have no problem finding one you like. Choose a heart-shaped mouse pad for a gift that sends a loving message, or select a bracket-shaped mouse pad shape for a design enthusiast in your life.
Simple rectangle mouse pads please straight-forward folks, while circular mouse pads offer a versatile shape for working on. Whatever your recipients' taste and style, you're likely to find a matching multi color mouse pad shape at Shutterfly.
Shopping for multi color mouse pad can be fun. In addition to personalizing the shape of your pad, you can also personalize it in terms of its background hue or pattern. You'll find Shutterfly offers a variety of fun backgrounds to frame your photos, including simple black and doughnut print.
A Multi Color Mouse Pad is a Great Gift for Mom or Dad
For the guy or gal who seemingly has everything, shopping can be stressful. A multi color mouse pad, multi color dinner plates, and orange journals featuring favorite family photos might be just the gift for that person. Choose a couple of great pictures and upload them onto Shutterfly's design studio page. There, you'll find all you need to create beautiful, personalized mouse pads.
The photo quality of Shutterfly's multi color mouse pads is beautiful. You'll find the photo quality is clear as day, and the mouse glides smoothly over its refined surface. This is a gift your parent or loved one will adore for its quality, usefulness and loving intention.
Related Products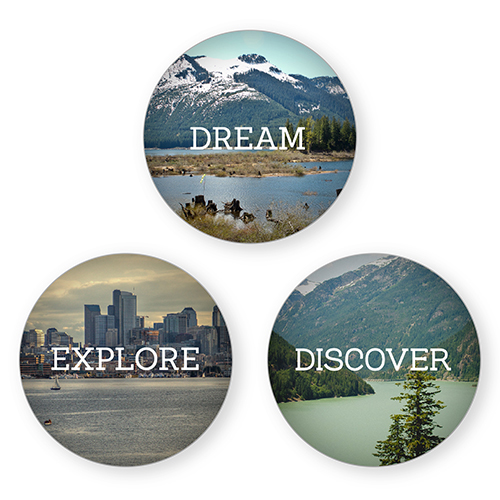 Dream Explore Discover magnet at Shutterfly. Customize your magnet with names or your favorite pictures and sayings. Visit now.
Upload Your Own Design by Shutterfly. A chic addition to the kitchen or office, our glass magnets make images pop.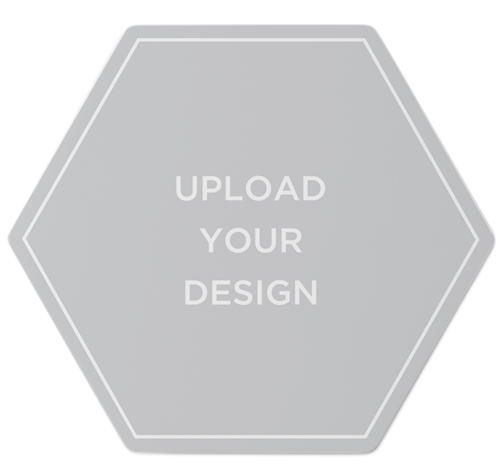 Upload Your Own Design Metal Magnet by Shutterfly. Display all notes, reminders and pictures with our personalized metal magnet. This magnet is a great accessory adding a touch of personalization to any home, office or classroom environment. Showcase those memories ...