Square Paper Weight
What customers have to say about our Paperweights
January 15, 2019
I will buy this product again.
"I bought it for my sister & brother in law when they had to put their dog down. They loved it!"
January 10, 2019
Would buy this product again.
"I purchased this gift for my new daughter-in-law. The product was exactly what I expected from Shutterfly. Also, I loved the box it came in."
January 4, 2019
Excellent buy!
"Purchased the heart shaped paper weight and was thrilled. I thought it would be smaller than it was. It actually brought family members to tears. Yes, I would buy another and another. A beautiful gift."
December 28, 2018
Thrilled
"So happy with how this came out! Makes a wonderful gift!"
December 28, 2018
Cute item for someone special.
"I gave this paper weight to my dog walker with a picture of my pups. She loved it."
Square Paper Weight
A paper weight is a great organizing solution to tame the chaos of a desktop stack of paper. We customize our quality paper weights with a favorite photo of your choice so your paper weight becomes the focal point instead of your pile of papers. Your square paper weight gets its heft from high-quality glass and has felt on the bottom to protect it. Paper weights are perfect for gifting to anyone who has an office.
Organize Your Office
You can keep your office tidy and organized with help from Shutterfly. In any household or business, it is important to retain your receipts for several purposes, but it is a challenge that is often hard to meet. If you find that receipts build up in your purse and computer case or you shove them in a pocket and lose them, a jar system could be the solution for you.
Corral those slips of paper with one or more of our handy glass jars and then organize them by receipt type once a month. Using the personalized engraving option means you can designate what type of receipt should go into which jar. This way, you do not lose any receipts and their resulting deductions.
Mark Time
Having a personalized calendar on the wall or the desk in your office gives you instant access to a year's worth of dates, keeping you organized with time. Planning ahead is always more pleasant when you have a personalized calendar full of favorite photos of friends and family. Customized photo calendars also make a great a great gift any time of the year because, with Shutterfly, you can start your calendar on any month you choose.
From organization to gifting, we commit ourselves to exceeding your expectations for quality personalized paper goods and products. Shutterfly is your source for a wide variety of personalized gifts, home décor, and stationery that celebrates the richness of life.
Related Products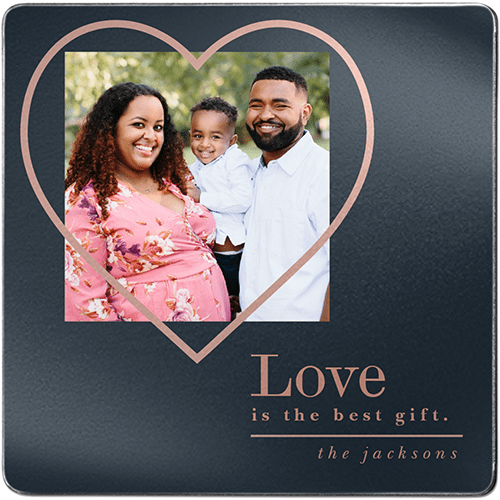 Love Heart Outline Metallic Finish Magnet by Shutterfly. Make life's moments shine with eye-catching metallic magnets. They can be personalized with a wide range of designs, colors and fonts. They make for a unique, elevated gift and are also great ...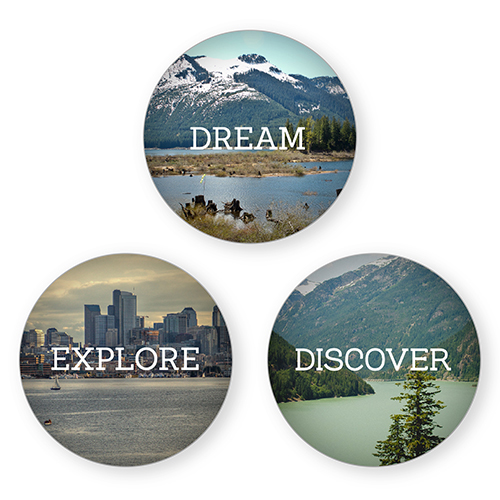 Dream Explore Discover magnet at Shutterfly. Customize your magnet with names or your favorite pictures and sayings. Visit now.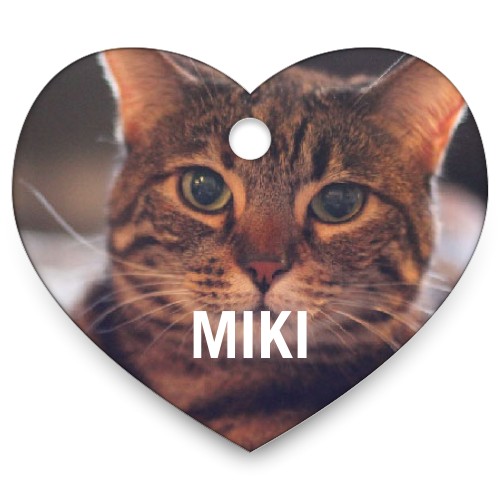 Photo Gallery Heart Pet Tag. Make a pet tag that keeps them safe and adds a little style to their strut. Delight your best pal with an ultra-fun adornment made just for them.