Zebra Monogram Paper Weight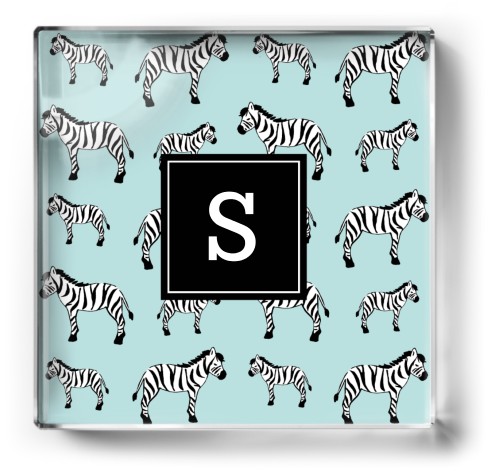 Zebra Monogram Paper Weight
Create a standout addition to any desk with a customized glass paperweight. Personalize with photos and text to make a thoughtful gift or dress up your own work space. Available in heart, square and dome shapes.
Product Details
Glass with felt bottom
4"x4" heart
3"x3" square
3.5"x3.5" dome
Custom Color Palette
Click Personalize and choose your colors for this design.
Choose Shape:

Dome

Square

Heart
Paper Weight pricing
Item
Price
Dome Paper Weight
$34.99
Heart Paper Weight
$34.99
Square Paper Weight
$34.99