Paperweights
What customers have to say about our Paperweights
January 15, 2019
I will buy this product again.
"I bought it for my sister & brother in law when they had to put their dog down. They loved it!"
January 10, 2019
Would buy this product again.
"I purchased this gift for my new daughter-in-law. The product was exactly what I expected from Shutterfly. Also, I loved the box it came in."
January 4, 2019
Excellent buy!
"Purchased the heart shaped paper weight and was thrilled. I thought it would be smaller than it was. It actually brought family members to tears. Yes, I would buy another and another. A beautiful gift."
December 28, 2018
Thrilled
"So happy with how this came out! Makes a wonderful gift!"
December 28, 2018
Cute item for someone special.
"I gave this paper weight to my dog walker with a picture of my pups. She loved it."
Give the Gift of a Personalized Paperweight
Make your own custom paperweight with Shutterfly. Whether you are looking for the perfect gift for your boss or the leading man or woman in your life who spends much time in the office, a personalized paperweight is a perfect way to say you care. Thanks to Shutterfly, it is easier than ever to outfit your whole office with personalized gifts for every occasion. Shutterfly will help you create a personalized gift for the office worker in your life. Customize our glass paperweights with your favorite photos so you can look back on your cherished memories every time you're in your office. When you personalize a one-of-a-kind paperweight with Shutterfly, you're creating an elegant keepsake you can treasure for years to come.
Designing Your Custom Paperweight
Thanks to a little help from Shutterfly it is easy to create thoughtful, personalized gifts for the people in your life. Whether you are trying to give the perfect gift for mom or searching for a simple solution for a casual acquaintance, don't fret. Shutterfly has you covered with elegant gifts for every office birthday, holiday or celebration. It is simple to design your personalized paperweight. Shutterfly has nearly 20 different options for your glass paperweight design. Pick between a dome, square, or heart-shaped paperweight. You can pick a template with room for more than four of your favorite photographs or choose to utilize one of Shutterfly's designs. Customize your glass paperweight with favorite colors and add fun elements like names or monograms in your preferred fonts and colors.
Custom Paperweights and More Personalized Office Supplies
Just because it's called "work" doesn't mean that finding the perfect gifts for your coworkers has to be stressful. Shutterfly offers a range of custom office supplies and desk accessories perfect for gifting to your boss, colleagues, or customers. Custom mouse pads are a fun way to inject a little fun into the office. Turn your coworkers' favorite pictures of their kids (or furbabies) into one-of-a-kind mouse pads from Shutterfly. Do you work with an avid note taker or a private thinker? A personalized notebook is a great gift for any occasion. Give your office friend a place to put all their thoughts, ideas and notes with a custom notebook. Does your team need a little extra help staying on top? A dry erase decal can help turn planning for tasks and upcoming events from a chore into an enjoyable, color-coded activity. Let your inner office hero shine with a stock of custom gifts from Shutterfly. Say goodbye to everyday gifts and a messy desk. Give your boss thoughtful custom gifts in the form of personalized paperweights from Shutterfly. From informal to playful, Shutterfly has the perfect creative photo gift for every occasion.
Related Products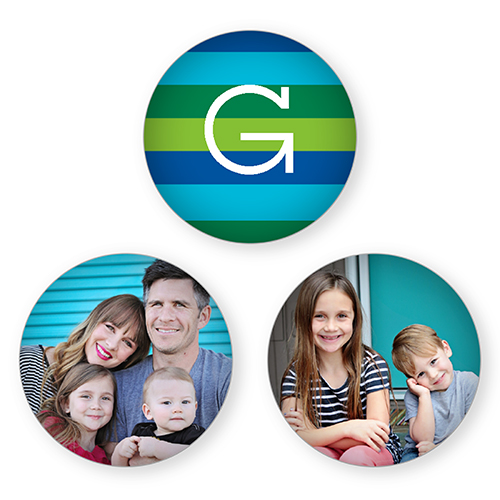 Big Bold Stripes magnet at Shutterfly. Customize your magnet with names or your favorite pictures and sayings. Visit now.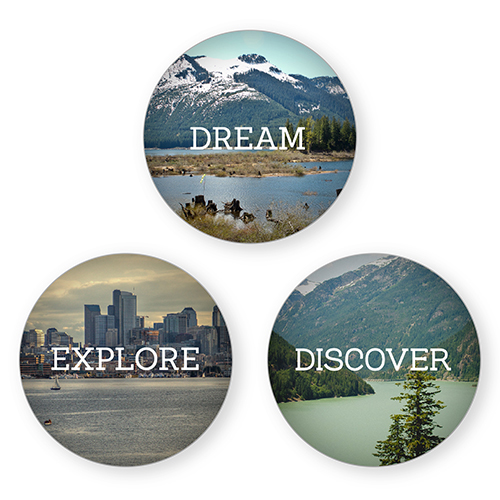 Dream Explore Discover magnet at Shutterfly. Customize your magnet with names or your favorite pictures and sayings. Visit now.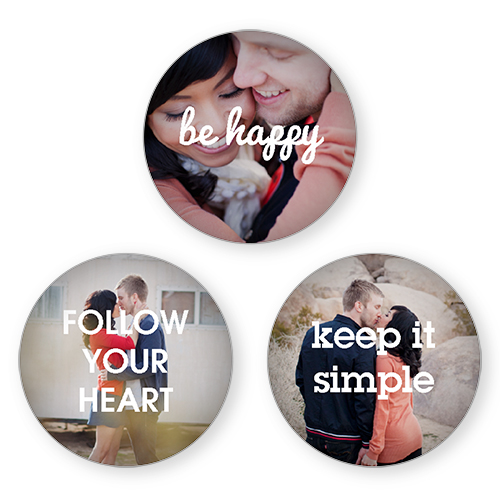 Everyday Sentiments magnet at Shutterfly. Customize your magnet with names or your favorite pictures and sayings. Visit now.