Bold Stripes Circle Pet Tag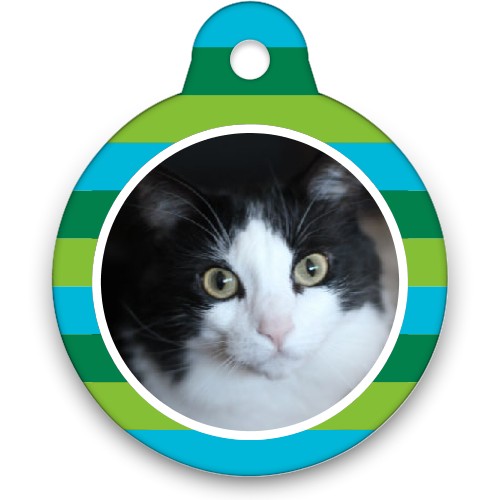 Bold Stripes Circle Pet Tag
Make a pet tag that keeps them safe and adds a little style to their strut. Delight your best pal with an ultra-fun adornment made just for them.
Product Details
Add your pet's name or monogram
Add designs and photos front and back
Two-sided metal powder-coated tag
Circle measures 1.25" across
S-hook and O-ring options for easy attachment
Custom Color Palette
Click Personalize and choose your colors for this design.
Pet Tag pricing
Item
Price
Pet tag - Circle
$6.99