Joy Love Family Block Latte Mug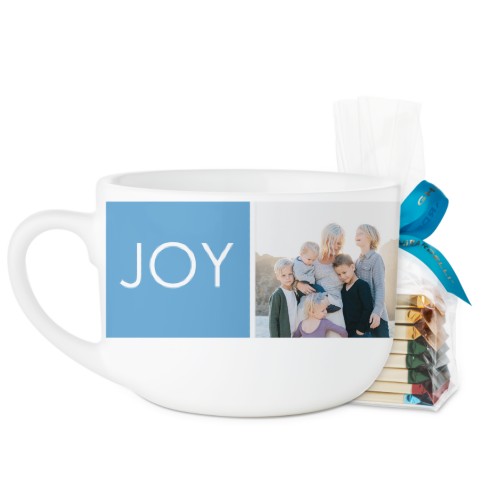 Joy Love Family Block Latte Mug
Indulge in an extra-large cup of your favorite coffee or tea with a latte mug personalized with unique designs, favorite photos or a custom message. Great for cereal, soup, dessert and more. Perfect for gifting too.
Product Details
Holds 25oz
Made for hot beverages
Microwave and dishwasher safe
Chocolate count: 8 (Net weight 3.93oz)
Hot cocoa count: 2 (Net weight 1.7oz)
Chocolate may contain: soy, milk, tree nuts. See individual package labeling for additional information.
Choose Ghirardelli gift add-on:

Assorted
Squares

Premium
Hot Cocoa

Peppermint
Bark

None
Latte Mug pricing
Set
Price
25oz Latte Mug

$29.99

Assorted Squares

$7.99
Latte Mug pricing
Set
Price
25oz Latte Mug

$29.99

Premium Hot Cocoa

$7.99
Latte Mug pricing
Set
Price
25oz Latte Mug

$29.99

Peppermint Bark

$7.99
Latte Mug pricing
Set
Price
25oz Latte Mug

$29.99