Pink Journals
What customers have to say about our Journals
January 26, 2019
Delightful personal journal
"Love that I can personalize my journal. Easy and beautfiful!"
January 25, 2019
I love this journal,better then I even thought it would be!
"Great! I love my journal!"
January 21, 2019
Will definitely order more
"I ordered this to use as a grateful journal. It's the perfect size and turned out even better than I was expecting."
January 8, 2019
Perfect Gift
"Got this for my friend on Christmas holidays. It arrived really fast and my friend was happy to reciveve such a beautiful gift."
January 3, 2019
Purchased as a gift
"The recipient loved it!"
Preserve Memories in Written Word and Photos
What a wonderful thing it is to print journals with Shutterfly. Journals are gifts that keep on giving. They can offer a private space for one's thoughts to flow out safely. Journaling itself is a beautiful practice that helps to put the mind at ease, preserve memories. Make journals more inspiring by adding photography to journals with Shutterfly.
The photos you select can be of loved ones, places, or just simple images that mean something. Pink journals from Shutterfly can become sacred objects, holding memories in time, inside and out.
Pink Journals for Love and Creativity
Show a loved one your affection by giving them a photo-printed pink journal. This little gesture will make them smile, and it'll get their creative juices flowing. When you create a pink-bound journal, you add eye-catching and inspiring color.
Pink is lovely because it evokes feelings of love and compassion. It also brings up creative impulses. This is a positive feature, especially when you're designing journals for yourself and others.
Collage Photos to Tell a Story
Shutterfly offers a variety of templates that allow you to create photo collages on the cover of your pink journal. You can make a statement with a single-photo cover, or bring a few images together to give your gift the flair it needs.
Tell a story with a series of photos that link together. Or add tone and texture with a more abstract shot. As the creator of your journal, and the photographer of your world, you have control over your design.
For creativity-based journals, a collage of photos can give your pink journal creation an inspiration-board feel. Choose images that might inspire their creative work. These photos can be more abstract, so you can have fun choosing cool shots for this pink journal project.
Journals Are Perfect for Everyday Gifting
Print a few journals with Shutterfly to test out their quality, then keep these on hand for everyday gifting. Journals, latte mugs, key chains, and beer steins make excellent gifts for just about anybody, so choose some snaps from your camera roll to get started.
Related Products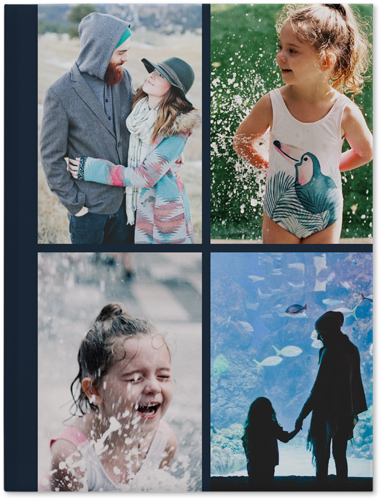 Gallery of Four Personalized Journal. Make a journal featuring your photos or logo on unique designs and photo layouts. Visit Shutterfly now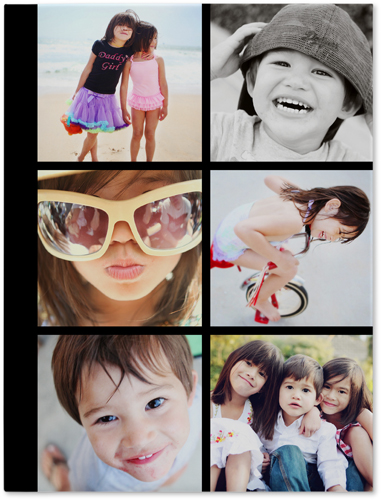 Gallery of Six Personalized Journal. Make a journal featuring your photos or logo on unique designs and photo layouts. Visit Shutterfly now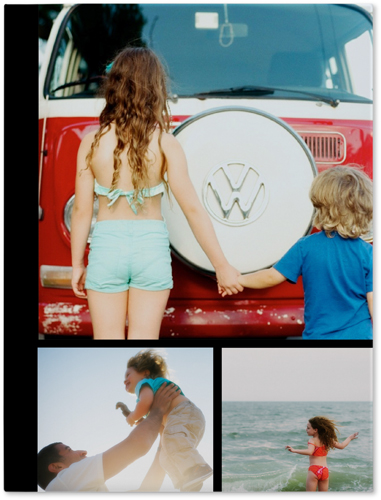 Gallery of Three Personalized Journal. Make a journal featuring your photos or logo on unique designs and photo layouts. Visit Shutterfly now