Chevron Stripes Portable Charger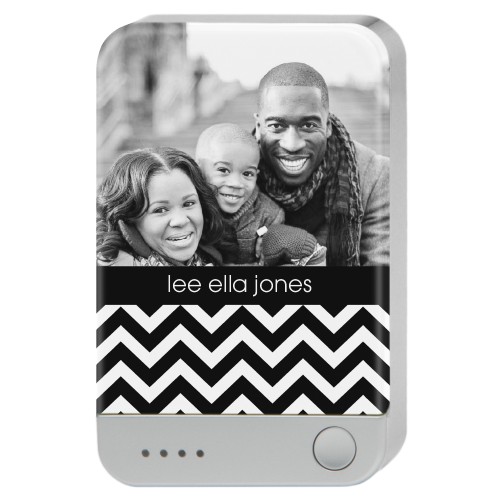 Chevron Stripes Portable Charger
Practical and portable, this charger allows you to charge your devices on the go. A removable personalized faceplate allows you to swap out photos.
Product Details
Slim, light, convenient
Interchangeable personalized faceplate cover in a variety of designs and colors
Can charge both phones and tablets – up to 2 devices simultaneously
Charger includes 2 USB ports, 1 micro USB port and 1 USB to micro USB charging cord
5,000mAH capacity
Compatible with most mobile phones, tablets, MP3 players, MP4 players, handheld gaming systems, GPS, Bluetooth devices and other electronic devices
LED power level indicator
Measures: 4" x 2.5" x .5"; weighs 4.6 oz
This item does not ship to Germany or Italy
Custom Color Palette
Click Personalize and choose your colors for this design.
Portable Charger pricing
Item
Price
5000 mAh Portable Charger
$49.99