Red Notebooks
What customers have to say about our Notebooks
January 27, 2019
Wonderful Little Notebook
"I've had one made for almost everyone in the family and some friends. Everyone states their very happy with the product. In fact, my brother told me it was just the right size for him and he was very happy with it. Shutterfly has done fantastic work with everything I've ever purchased from them, and I've been with Shutterfly ever since 2004. Katie"
"My notes or diary"
"Graduation gift"
January 26, 2019
Loved it!
"Perfect little note taking book."
January 26, 2019
Perfect !
"I ordered this and used a picture of my sonogram to use as a journal throughout my pregnancy. It came out perfect. I love it!"
Give Your Child a Place to Practice Words and Spelling
Like reading and understanding mathematics principles, writing is a skill that helps people succeed in life. However, many kids agree they'd rather go play outside in the sunshine than practice writing words and letters.
Make the task more interesting for them after finding red notebooks with kid-pleasing designs. Explore possibilities ranging from a Disney notebook featuring the recognizable images of classic Disney characters to a collage-style option with handpicked images of their friends, pets and favorite places.
Stay On Top of Your Exercise Regimen
Exercise is necessary for good health, but sticking to a routine can become boring when it seems you're not making progress. Get in the habit of recording all the activities you do at the gym inside a notebook, whether they involve getting in a full-body workout on a rowing machine or using the proper form as you challenge yourself on the strength training equipment.
While reviewing everything you wrote down, you should see improvements are happening. After accomplishing a fitness goal, why not treat yourself to a beautiful desktop plaque designed with one of your favorite images?
Collect Inspirational Quotes
Life is demanding at times. When you're in the middle of transforming your living room with a lovely blue theme, dashing to and from the soccer field so your son and his teammates can practice, and finding enough time to cook a nutritious and appealing dinner, you might find it difficult to conjure up enough energy to stay productive.
Filling a red notebook or journal with inspirational quotes could help you keep a positive perspective when you feel pulled in all directions. Whether you look up to African-American activist Martin Luther King, Jr. or film star Emma Watson, it's easy and rewarding to write their memorable words on blank pages and refer to them when you need a mental attitude boost.
A notebook makes a versatile gift or the perfect present for you. Browse the personalized options from Shutterfly today.
Related Products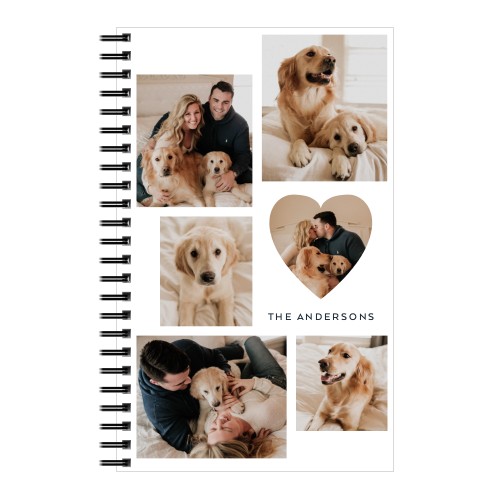 Heart Collage Gallery 5x8 Notebook by Shutterfly. Stylish, personalized notebooks perfect for everyday use.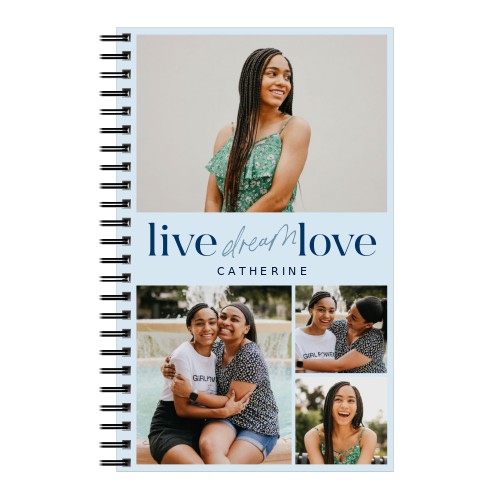 Live Dream Love Collage 5x8 Notebook by Shutterfly. Stylish, personalized notebooks perfect for everyday use.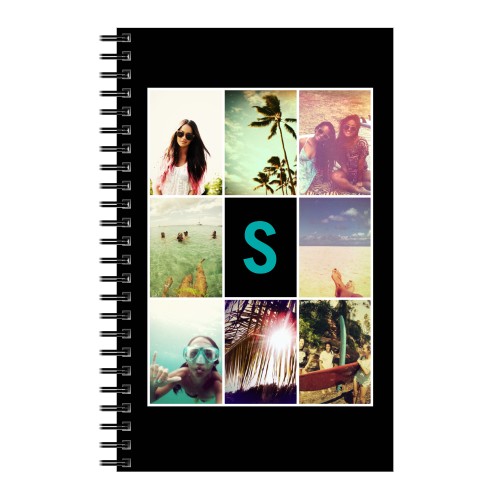 Monogram Grid Collage 5x8 Lined NotebookNotebook by Shutterfly. Stylish, personalized notebooks perfect for everyday use.