Art Magnets
What customers have to say about our All Magnets
January 27, 2019
Mini Magnet
"One of the better items. The magnets always come out great!"
January 27, 2019
Great way to remember
"I have bought these and other magnets each time a grandchild was born. Great way to commemorate a special occasion in your family. Formatting the magnet is easy and fun. Good quality gift for family & friends at a good price. Customer service was very helpful when I needed to order more than the ordering template allowed."
"It can be put almost anywhere."
January 27, 2019
Perfect for Instagram photos!
"I got a bunch of my favorite photos printed on these to use at my office. They magnetize to my metal desk frame. They look more organized and stay nicer than a paper photo and I dont need frames. So cute!!"
January 27, 2019
Love these magnets!
"I'm very happy with the quality of these magnets. I bought them to get my young grandchildren for Valentine's Day. They have photos of various family members so the kids can remember everyone better while they stick the magnets on the refrigerator or just hold them and look at them."
Art Magnets to Celebrate a New Pup
Do you have a pet in your home that you love? A new puppy in the house is cause for celebration. Little photos around can enhance the excitement of the new arrival. Magnets are fantastic options to consider when improving your home with photographs. The magnets on Shutterfly are lovely, sturdy and can be printed with photos of your cute puppy.
Even if your puppy is an older pal who's been with you for some time now, personalized stock photo magnets from Shutterfly help to affirm your friend's place in your family. Pop them on your fridge to hold pictures of your friend, toy shopping lists, dog food shopping reminders, etc.
Sturdy Magnets Make Excellent Gifts
Shutterfly's magnets are long-lasting and user-approved. Their quality will astound you. You and your friends and family can stick these to every metal surface you can find. Their finish is beautiful, and the magnets won't fall apart any time soon. Shutterfly offers a library of stock photos to choose from, so you can customize your magnets to your liking. Print some out as gifts for yourself and all of your loved ones.
Stock Photo Magnets for Back-to-School
This fall, send your kids off to school with art magnets, custom bookmarks, personalized journals, and notebooks from Shutterfly. They'll affix these beauties to their school locker, which will help them stay organized. Decorative magnets in a locker can add a personal touch to the school experience, encouraging your young ones to excel in their studies. Tuck a collection of Shutterfly-printed stock photo magnets in their backpack or lunch pail for a fun back-to-school surprise that'll remind them of the people that are cheering them on to succeed.
Stock Photos For All Types of People
While it may seem that Shutterfly's templates are pre-designed, they're simply prompted for your inspiration. You can remove the stock photos that you see in the template listings and replace them with photos from your social media feed or computer. You can also choose to use one of Shutterfly's stock photos. This comes in handy when you're creating a cohesive set of magnets as a gift, and you need, say, one more magnet with a stock photo that goes with the theme. You can add text to ensure it's personalized as a one-of-a-kind gift.
Related Products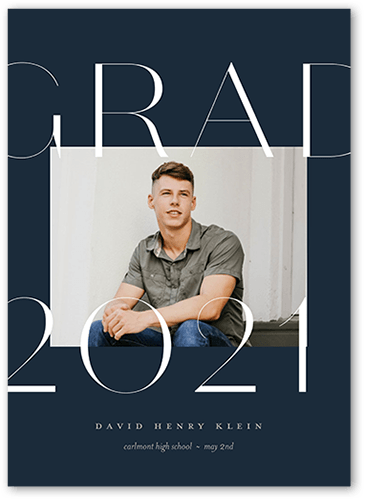 Art Deco Grad 5x7 Stationery Card by Kelli Hall. Celebrate the new graduate with this unique graduation announcement. Personalize with the graduate's name and the event details.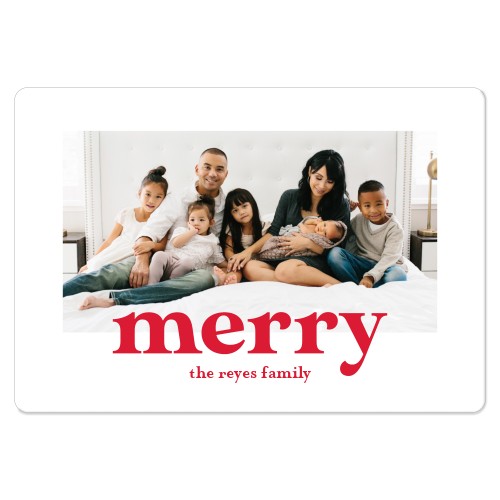 Bold Merry Magnet by Shutterfly. Add joy to your refrigerator, dishwasher, file cabinets and more with our personalized photo magnets.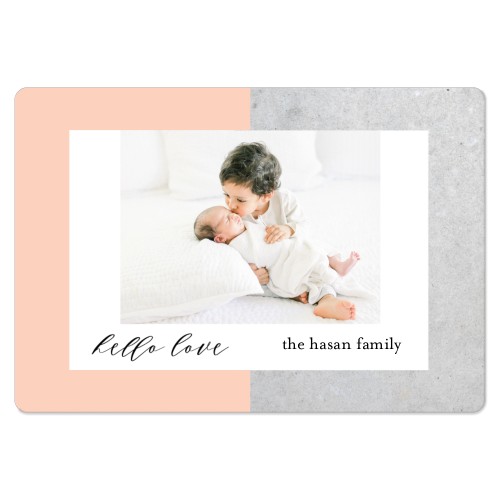 Colorblock Frame Magnet by Shutterfly. Add joy to your refrigerator, dishwasher, file cabinets and more with our personalized photo magnets.