What customers have to say about our Mouse Pads
January 27, 2019
Love this!
"Bought one this mousepad for my husband and one for me, it's great quality and the pictures look great."
January 26, 2019
Yes, I would buy again each year!
"Yes, a good repeat from last year."
January 26, 2019
Great Product
"We purchased the mousepad from this site because it is nice and thick. Not thin and flimsy like most mousepads you buy online. Being able to pick your own picture is a bonus. I would definitely order from this item again."
January 26, 2019
Absolutely loved both of my mouse pads that I have ordered d
"Absolutely love my mom's pads I can definitely will be ordering them again or ordering through you again"
January 26, 2019
Fun project!
"It was actually fun...and easy...to enter the photos and move them around until I got the look I wanted."
Customizable White Mouse Pads
Making wise use of space and maximizing productivity are important goals for your home office, but don't forget about the personal touch! Shutterfly has thousands of customizable products that are perfect for your office. Create a personalized white mouse pad to help liven up your space and make it truly your own.
Easy Personalization in Minutes
Whether you need a new mouse pad for your own workspace or want to design one as a gift, Shutterfly's interface is intuitive and simple to use. The online design center lets you upload your photos, add your text and customize font size, color and style options with a few clicks. If you'd rather not use your own pics, don't forget that we have thousands of high-quality, gorgeous photos available in our art library. Once you're done, the preview function lets you see your finished product. There's no guesswork, and your new mouse pad arrives at your door looking just like your online design.
Treat Yourself or Design a DIY Gift
Have a friend or loved one who needs help furnishing his or her own office space? Why not give them a hand with some useful and beautiful customized gifts from Shutterfly? Making good use of available room is essential, so look at our inspiring home office ideas for suggestions. Along with new white mouse pads, a distinctly designed framed magnetic board both brightens a wall and gives you extra space to tack up notes, reminders, phone numbers, business cards or even photos. Of course, not every idea for home offices has to be practical. For your own workspace, try some of these accent wall ideas to transform it from boring to brilliant.
With Shutterfly's selections of home décor, wall art, calendars, photo prints, cards, stationery and photo books, you'll never run out of ideas. Harness your creativity
Related Products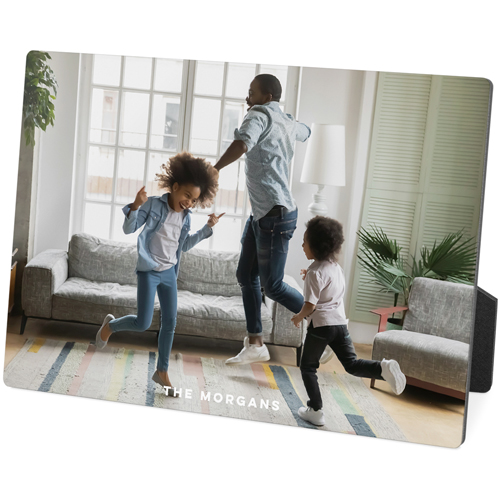 Photo Gallery Desktop Plaque by Shutterfly. Who needs a frame? Make a mini masterpiece with a beautiful desktop plaque in a range of designs for every occasion.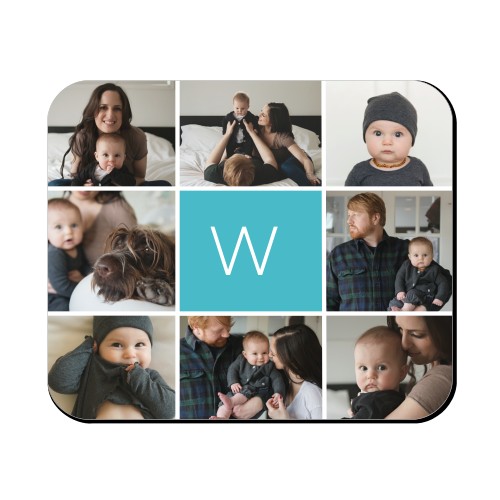 Gallery Monogram Mouse Pad by Shutterfly. Design a custom mouse pad to brighten up your workspace. Create a personalized mouse pad featuring your favorite photos. Choose from rectangle or bracket shapes to make a mouse pad that you love.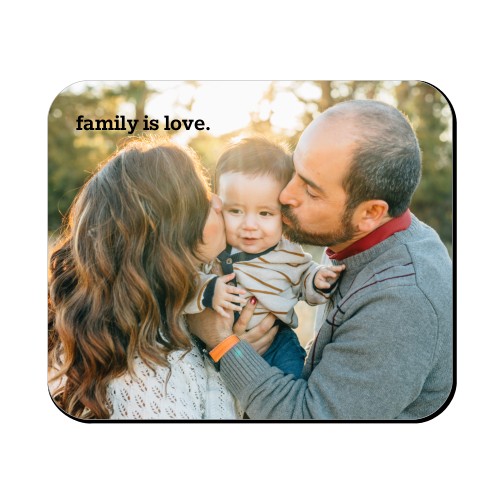 Photo Gallery Mouse Pad by Shutterfly. Design and collage choices to brighten up your workspace. Create a personalized mouse pad featuring your favorite photos. Choose from rectangle or bracket shapes to make a mouse pad you love.