What customers have to say about our Art Prints
January 7, 2019
Be careful how this company ships stuff!
"I had some prints made, and they were shipped in only a same size flimsy envelope. Nowhere on the envelope does it say "fargile", or "do not bend". When the envelope arrived at my post office they FOLDED the evnelope so it would fit in my box, and the images all had a slight crease in them! Shutterfly had to reprint and send again -costing them money."
June 8, 2018
Would definitely use this again!
"Received a free 8x10 art print on signature cardstock from the coke rewards thing. Used Wallpaper I downloaded from one of my favorite games and it turned out a lot better then I expected and I framed it. Definitely going to do more for my room if I get any more freebies from the coke rewards."
"I had never ordered the art prints before this one (and a few others in the same order) and was pleasantly surprised at the quality of the print, and how sharp and clear the photos were, even though they were small to fit in the design. I chose family photos, and moved them around until I liked the way they appeared (making sure the overlap didn't cover someone's face, etc.) and took the chance of ordering. I love these prints, and will be ordering more, both for myself and as gifts!"
May 23, 2017
Love this product!
"I use this product to showcase my own Artwork..........and my grandkids! Makes it look so much more professional!"
March 2, 2017
Great for a college dorm!
"I used the Art Library to create encouraging prints for my niece's dorm room. What a great resource!"
Showcase Your Favorite Photos
You're ready to pick up your camera at a moment's notice to capture those unforgettable memories. Once you have, however, you might be overwhelmed by your photo library and unsure of the best way to display your photos. 12x12 art prints available at Shutterfly allow you to enhance your home with your w photographs. These personalized prints can be completely customized so that they complement your home decor and design style. Explore how you can use these art prints around the house, and then start planning.
Add a Customized Work of Art
12 x 12 art prints have many versatile uses around the house. They function as customized wall art, adding a touch of your family's personality to your walls. You can display one favorite photo in this standout 12x12 size. Or, opt for a thematic photo collage that showcases multiple photos in one unique print.
Create a gallery wall of your favorite photos using these 12 x 12 prints. They can decorate your family room walls, an empty hallway, or even a bedroom. In addition to decorating your walls, you can create these prints to give as gifts as well. Perfect for wishing grandma or grandpa a Happy Mother's Day or Happy Father's Day, these prints are ideal for sharing with family to showcase your favorite pictures. 12 x 12 prints are just one type of personalized gifts available at Shutterfly, so you're sure to find a style perfect for your recipient.
Create Your Art Prints
Create a personalized piece of wall art using Shutterfly's user-friendly design tools. Your 12x12 print begins by deciding whether you want a frame or unframed piece. If you do desire a frame, choose from several neutral frame colors including black, white, and a rustic wood finish. Then, make a choice between Signature Cardstock or Pearl Shimmer Cardstock for your print.
You can customize the print in other ways as well. Consider adding text, such as a family name or the date of the occasion displayed in the photos. Select how many photos you want to display on your print. Finally, choose your color palette, which can showcase vibrant hues, soft pastels, sleek neutrals, or even a customized color palette to coordinate with your home decor.
Let Your Pictures Tell a Story
Your personal photographs tell the story of your life. Share that story on your walls by creating customized 12 x 12 art prints. You'll transform any photo into a work of art that adds a personal touch to your home.
Related Products
Upload Your Own Design Art Print by Shutterfly. Turn a favorite image into a stunning gift, or addition to your own space as a unique piece of wall art, with a gallery quality premium cardstock art print.
Picture Window Square Wood Wall Art by Shutterfly. Use our Design-a-Wall tool to create a striking arrangement of wood wall art. Comes with a special kit to make hanging easy and flawless.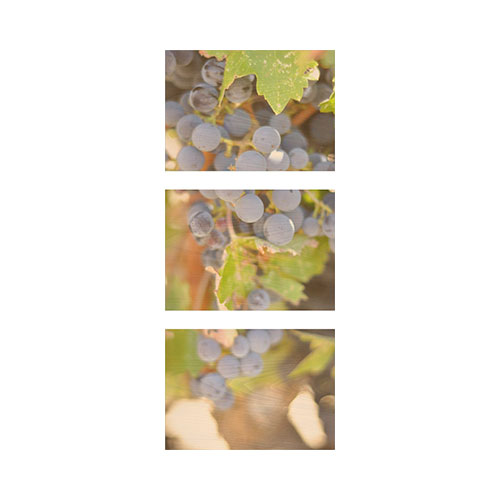 Stack Of Three 10x14 Spread Wood Wall Art by Shutterfly. Use our Design-a-Wall tool to create a striking arrangement of wood wall art. Comes with a special kit to make hanging easy and flawless.