What customers have to say about our Art Prints
January 7, 2019
Be careful how this company ships stuff!
"I had some prints made, and they were shipped in only a same size flimsy envelope. Nowhere on the envelope does it say "fargile", or "do not bend". When the envelope arrived at my post office they FOLDED the evnelope so it would fit in my box, and the images all had a slight crease in them! Shutterfly had to reprint and send again -costing them money."
June 8, 2018
Would definitely use this again!
"Received a free 8x10 art print on signature cardstock from the coke rewards thing. Used Wallpaper I downloaded from one of my favorite games and it turned out a lot better then I expected and I framed it. Definitely going to do more for my room if I get any more freebies from the coke rewards."
"I had never ordered the art prints before this one (and a few others in the same order) and was pleasantly surprised at the quality of the print, and how sharp and clear the photos were, even though they were small to fit in the design. I chose family photos, and moved them around until I liked the way they appeared (making sure the overlap didn't cover someone's face, etc.) and took the chance of ordering. I love these prints, and will be ordering more, both for myself and as gifts!"
May 23, 2017
Love this product!
"I use this product to showcase my own Artwork..........and my grandkids! Makes it look so much more professional!"
March 2, 2017
Great for a college dorm!
"I used the Art Library to create encouraging prints for my niece's dorm room. What a great resource!"
Gold Foil Art Prints
Decorate your home with custom gold foil art prints made with your favorite photos. Whether you've just moved into a new home or you're looking to add wall art, art photo prints are a beautiful solution. Celebrate your life's biggest moments and memories by displaying them in stylish, custom gold foil art prints on a wall, mantle, desk, or shelf. You can customize each photo into a beautiful piece of printable wall art when you choose the perfect frame, design, photo paper, and custom lettering to uniquely tell your story.
Gold Foil Art Prints Make for Elegant Home Decor
Bring a touch of warmth and personality to your home with a personalized gold foil art print from Shutterfly. No matter your personal style, you're sure to find a gold leaf art print design that will complement your home décor and bring your favorite memories to the forefront. You can hang your custom metallic foil prints as living room wall art, bedroom decor, or in a showstopping gallery wall in your home. You can even make a special custom photo print of your baby and hang it as a piece of nursery decor as a treasured keepsake. Custom rose gold prints make the perfect gift for housewarming parties, lovers of abstract art, or someone who simply loves seeing their favorite memories displayed in their home. Shutterfly's high-quality custom gold foil art prints add a wonderful touch of elegance to any room.
How to Make a Custom Gold Foil Art Print
When making gold foil art prints, you have endless ways you can make unique foil artwork that showcases your best photos and memories. Choose from a range of stylish art prints, including classic framed designs, collages, abstract painting, metallic options, simple portraits, reactive foil and more. The customization options are virtually endless — personalize your art print down to every detail, from fonts and colors to frames and, of course, photos. Whether you want to highlight a single favorite portrait or capture a theme with a huge collage of special moments, it's easy to find a gold foil art print that inspires you. You can make a custom art print out of your monogram, a photo collage of a special event or occasion, or a family portrait that you love. Choose between our elegant photo paper cardstock options to make the perfect photo print ready to hang in your home.
Custom Gold Foil Art Prints and Photo Gifts for the Home
Looking for more ways to add a touch of personal style to your room decor? Discover a variety of elegant custom wall art designs, canvas art and art paintings. Choose from other fun diy home accents that bring warmth. Personalized home decor items also make perfect gifts for holidays or housewarming parties. For more home decor and photo gifts, consider creating custom canvas prints, fleece photo blankets, throw pillows or photo mugs. Whether you're shopping for the holidays, Mother's Day, Father's Day, or just for wall decor, you can find perfect personalized gifts for any recipient with Shutterfly.
Related Products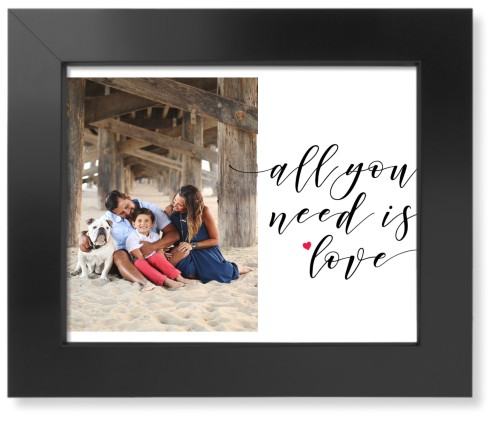 Contemporary Love Quote Art Print by Shutterfly. Turn a favorite image into a stunning gift, or addition to your own space, with a gallery-quality premium cardstock art print.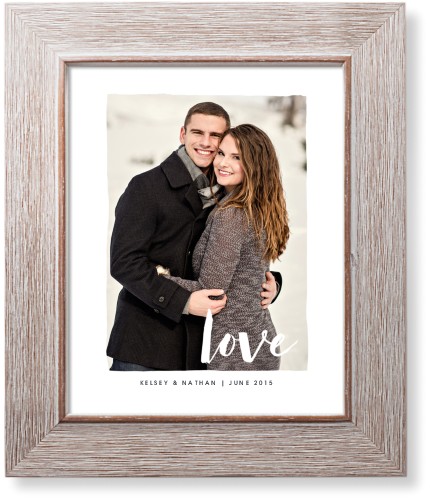 Love Script Portrait Art Print by Shutterfly. Turn a favorite image into a stunning gift, or addition to your own space, with a gallery-quality premium cardstock art print.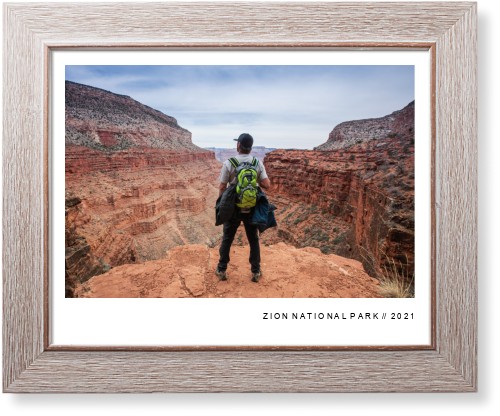 Modern Gallery Art Print by Shutterfly. Turn a favorite image into a stunning gift, or addition to your own space, with a gallery quality premium cardstock art print. Transform your best memories into custom wall art with photo art prints ...