What customers have to say about our Art Prints
January 7, 2019
Be careful how this company ships stuff!
"I had some prints made, and they were shipped in only a same size flimsy envelope. Nowhere on the envelope does it say "fargile", or "do not bend". When the envelope arrived at my post office they FOLDED the evnelope so it would fit in my box, and the images all had a slight crease in them! Shutterfly had to reprint and send again -costing them money."
June 8, 2018
Would definitely use this again!
"Received a free 8x10 art print on signature cardstock from the coke rewards thing. Used Wallpaper I downloaded from one of my favorite games and it turned out a lot better then I expected and I framed it. Definitely going to do more for my room if I get any more freebies from the coke rewards."
"I had never ordered the art prints before this one (and a few others in the same order) and was pleasantly surprised at the quality of the print, and how sharp and clear the photos were, even though they were small to fit in the design. I chose family photos, and moved them around until I liked the way they appeared (making sure the overlap didn't cover someone's face, etc.) and took the chance of ordering. I love these prints, and will be ordering more, both for myself and as gifts!"
May 23, 2017
Love this product!
"I use this product to showcase my own Artwork..........and my grandkids! Makes it look so much more professional!"
March 2, 2017
Great for a college dorm!
"I used the Art Library to create encouraging prints for my niece's dorm room. What a great resource!"
Photo Art Prints for Framing
Your memories are your life, and photos capture memories. With so many precious moments, why not choose some of those moments to print as an art piece for your space? Capture your beautiful life with photo art prints that celebrate the wonder of your life experiences. Choose your favorite frames, and tell the story of your life in with name art prints.
You'll find a variety of name art print styles to choose from at Shutterfly. Many of these choices are meant for one photo, featuring a simple phrase to set it off or give it context. These photos look especially beautiful and meaningful when framed and hung. Framed photos are life-affirming in this way.
Name Your Art Prints for Museum-Quality Decor
Name art prints to incorporate wording into the design, adding meaning and quality to your display. By adding a simple phrase to a photograph, or a meaningful date to your favorite celebratory photo, you'll add depth and character to the story you're telling with your name art print.
A picture says a thousand words, so what's the harm in a few written ones? In fact, a simple turn of phrase next to a candid photograph of your loved one can instantly increase the look and quality of your photo. Framed art prints, multi colored canvas prints, and large metal prints will impress onlookers in your space for years to come.
Keep Your Wedding Memories Alive With Name Art Prints
After your big wedding day has come and gone, you may need a little something to hang on the wall or display prominently. Try hanging a name art print featuring your favorite wedding snaps collaged together with a few words. These would look beautiful in your bedroom or office wall. A single photo printed stylishly as a name art print will make a lasting impression, keeping the memories of your celebration fresh in your mind.
Give your new spouse a gifted copy of your name art print. Photo prints are gifts that keep giving over time. Each time they glance at your photo, they'll think of you and your wonderful union, as well as the times you shared together.
Wedding photos are a lifetime investment, but they can be forgotten if they aren't displayed prominently in your home. Be sure to print up a couple of frame-worthy prints for your abode, so you and your new spouse can continue to celebrate your marriage for years to come.
Related Products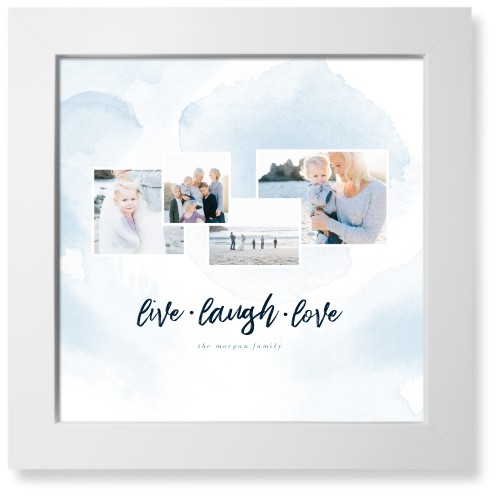 Live Laugh Love Watercolor Art Print by Shutterfly. Turn a favorite image into a stunning gift, or addition to your own space, with a gallery-quality premium cardstock art print.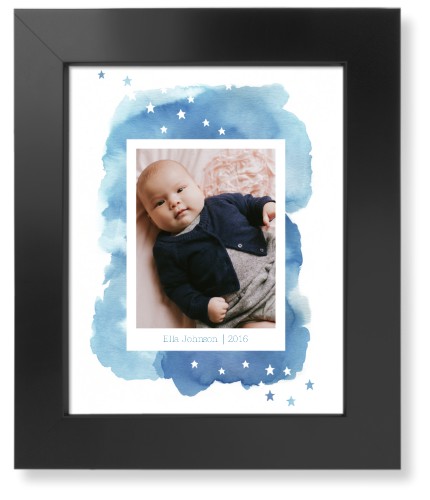 Watercolor Stars Art Print by Shutterfly. Turn a favorite image into a stunning gift, or addition to your own space, with a gallery-quality premium cardstock art print.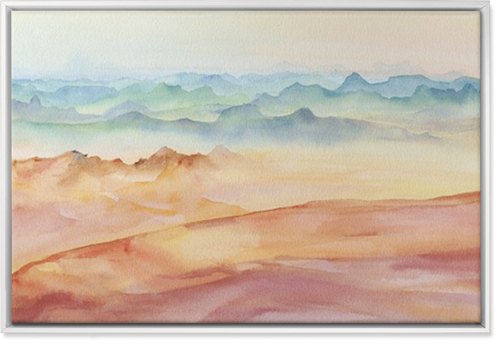 Watercolor Mountains Wall Art by Shutterfly. Take favorite photos to the next level by printing on high-quality photo board. Add a frame for extra polish. The sleek look will elevate any space in your home.