Make your photo book cover as unique as the photos it holds.
Choose from our standard covers or select an upgraded cover to make it extra special.
Cover Upgrades
Most Upgrades can be selected on the book tab when editing your project.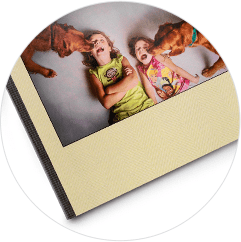 Hard Matte Photo Cover
Scratch-resistant matte laminate gives photos
a classy look on the front and back.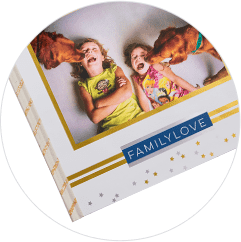 Hard Matte Photo Cover with Metallic Accents
Add shine with metallic accents on the front and back. Now with personalized metallic fonts.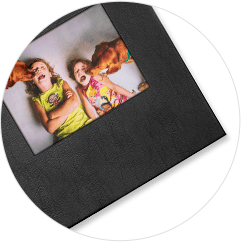 Die-Cut Covers in Cloth, Leather or Linen
Give your book a special cover and feature a
favorite photo in a die-cut window on the front.
Color options available.
Premium Covers
Great for wedding albums and other special occasions.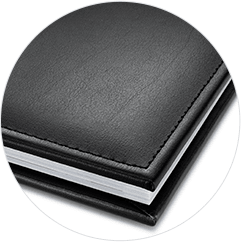 Premium Leather Cover
Our high-quality padded leather cover features stitched edges and a gorgeous finish. Perfect for all of life's special occasions.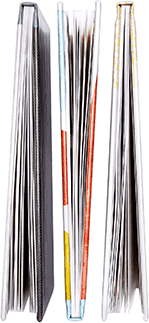 Highest Quality
Bound and printed in the U.S. using the highest standards of quality for paper and printing.
Additional features to bring your photo book to the next level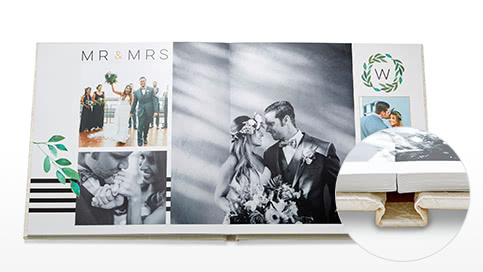 Deluxe Layflat Pages
Double-thick, satin-finished pages lay flat for an unparalleled, seamless display. Perfect for wedding, baby, travel and special occasion photo books.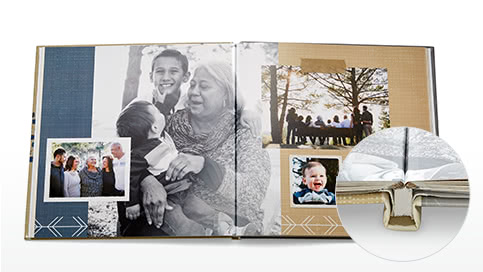 Standard Layflat Pages
Standard matte-finish pages lay flat with a hinged binding. Great for family, travel and everyday occasion photo books.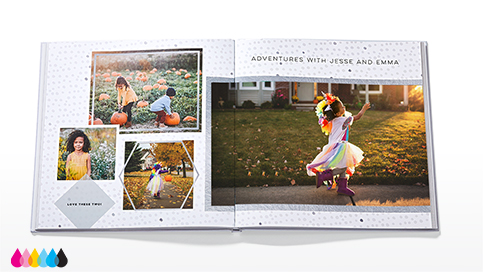 New Professional 6 Color Printing
Smoother tones, subtle color blends and more ink coverage on every page so your photos print even better.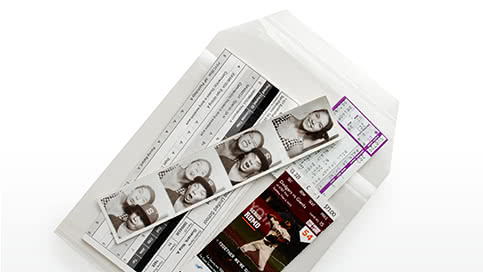 Memorabilia Pockets
Add this pocket to the inside cover of your book to preserve special keepsakes.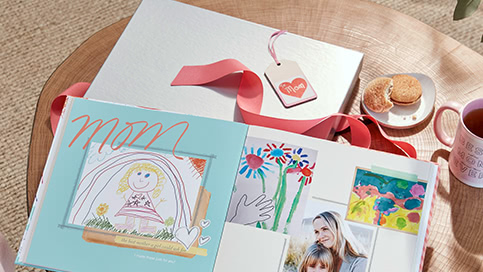 Gift Boxes
Choose a design and add a special gift box to your cart during checkout.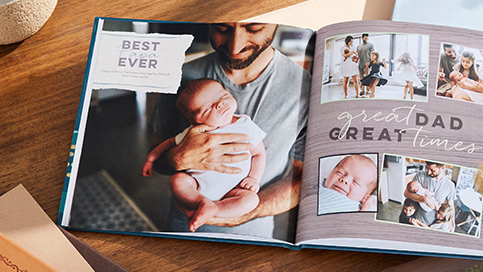 Glossy Pages
Select glossy pages to add a luxe sheen to your photos.