What customers have to say about our Acrylic Prints
January 12, 2019
good product and very nice costumer service
"I am very impressed with new acrylic product, definitely will be back with new order"
January 10, 2019
I would make these prints again if I needed them
"I love the "no frame". Easy to hang which also creates an offset/shadow on the wall which I also like."
January 8, 2019
Loved the colors! Loved the look
"I have never ordered an acrylic print before and was unsure if it was worth the money... so worth it! I just love how it turned out. And I've shown it to others and they loved it too."
"I really didn't know what to expect but was delighted with the results. The acrylic looks just glass. I'm a rookie photographer and finally decided to enlarge one of my photos and hang it on the wall. It is perfect. Wonderful clarity and resolution. No flaws. Comes with everything you need to hang it. I will order more and would definitely recommend it to others! Shutterfly doesn't let me down!"
November 27, 2018
Turned out great!
"We ordered this as a Christmas gift for my in-laws and it turned out GREAT!! High quality image, colors kept their saturation, and I like that the mounting hardware is included (and simple). Would definitely recommend and will be buying more in the near future!"
Take Your Pictures to the Next Level With Photos Printed on Acrylic
You've snapped hundreds of photos—your kids playing together outside, your dog curled up in his bed, a bright red rose on the bush in your yard—but there are a few pictures that you really love. Give your favorite photos the special treatment they deserve by ordering them as acrylic prints from Shutterfly.
Be Your Own Designer
An interior designer could give you plenty of ideas for dressing up a blank wall in your home, but you know that the most special way to bring color to a room is by hanging your own photos. A gallery wall of photo acrylic prints has vibrancy that creates an even more eye-catching effect than regular prints in frames.
All you have to do is plan a theme and color scheme, and then print your photos on acrylic for a stunning design. The displays look so stylish that guests will never guess how easy they were to create. Our prints come with metal posts for easy mounting, putting the power of decorating in your own hands.
Turn Memories Into Gifts
An arrangement of meaningful images is a sweet gift for any occasion. For example, on your son or daughter's first birthday, you can collect favorite digital photos from his or her first year. Printing these pictures together creates a beautiful piece of wall art for his or her childhood bedroom, dorm room, and first home as it is treasured for years to come.
What makes these gifts special is the love you pour into them, but what makes them beautiful is the artistic effects that you can achieve with our designs. We make it easy to print digital photos on acrylic, so the hardest part of making this present will be deciding which photos are your favorites.
Photos printed on acrylic have a stunning effect that brings drama to your pictures. Whether hanging in your own home or someone else's, these sleek prints will highlight memories in high definition.
Related Products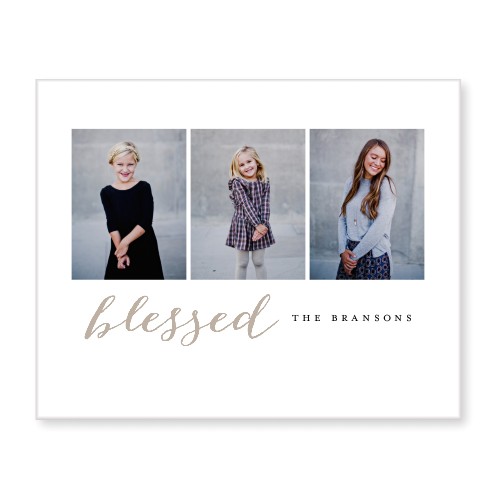 Blessed Scripted Trio Acrylic Print. This premium polished acrylic wall art will surely elevate any home or office space! Display your favorite photos or artwork to complement your room's style.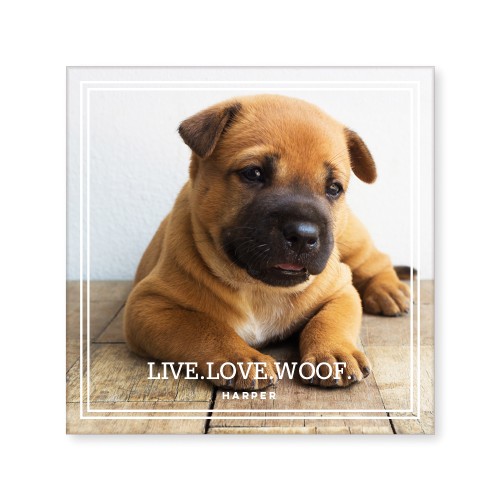 Double Border Acrylic Print. This premium polished acrylic wall art will surely elevate any home or office space! Display your favorite photos or artwork to complement your room's style.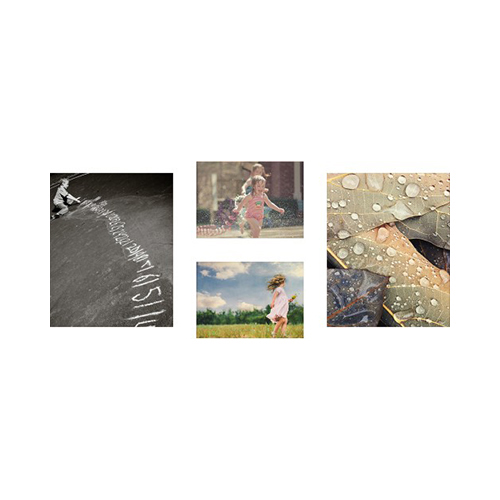 Horizontal Reverse Picture Window Acrylic Prints by Shutterfly. Use our Design-a-Wall tool to create an artful arrangement of acrylic prints. Comes with a special kit to make hanging easy and flawless.