Share Your Photos Online with Friends & Family
Everyone loves their family photo albums. Now you can easily create an online photo album that can be shared with family and friends anywhere in the world at anytime. Best of all, with Shutterfly, sharing your online photo album doesn't cost you a dime. It's just one more benefit of our free membership program. Learn more about the Member Benefits at Shutterfly.
An online photo album is the electronic version of the albums you keep on a shelf in your home. Here's how an online photo album works: photos are uploaded from your computer, then organized and stored in an online album. Your photos can then be viewed by you and family members or friends whom you choose to invite to view your online photo album.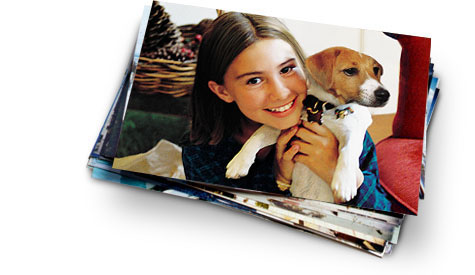 Creating an online photo album with Shutterfly is simple. An album is a collection of pictures you have added to your free Shutterfly account. When you add pictures to your Shutterfly account, you can create a new online photo album or you can upload pictures to an existing album. Once your photos have been added to your online photo album, you have many options for arranging, copying, moving and organizing your pictures. Shutterfly also allows you to save information about and add captions to the pictures in your online photo album. The pictures in your online photo album may also be viewed as a slide show. We'll even send invitations to your friends and family to let them know your online photo album is ready for viewing. And don't forget, storing your pictures online with Shutterfly is completely free of charge.
When you were a kid, you probably pulled the family photo album off a shelf and spent hours marveling that your parents were ever that young. Sitting down with your family and looking through a photo album is a lot of fun and a great way to share memories. Now you can share that experience with everyone using an online photo album from Shutterfly.
Shutterfly is your one stop resource for digital photo sharing, printing and more. We'll help you create an online photo album, enhance the appearance of the pictures you put in that album, share the pictures with others, and figure out the best way to display those pictures outside of your album. To do all this you never have to leave our site.