3x5 Greeting Cards for Any Occasion
What customers have to say about our Everyday Occasions
"Once again, Iove my end result from Shutterfly. The people love their personalized cards too."
January 26, 2019
These turned out so CUTE!!!
"The card stock is very heavy and makes it a nice writing experience. Quality, thick, great bright colors on the card. This is a great product and a wonderful purchase."
January 23, 2019
I would buy this again!
"The card turned out great!"
January 22, 2019
Personalized Card Bliss
"Great quality card made from personal photo and personalized captions. Sometimes a store bought card doesn't capture the sentiment you're trying to portray. This is a fantastic option to create your own!"
January 21, 2019
Great Quality
"Thank you notes are a nice idea and shutterfly makes it easy. The ability to personalize each side of the card is nice as well. Now its not just some cheesy card but a photo update on how life is going."
DIY 3x5 Greetings Cards for Everyday Occasions
It's always a wonderful idea to send a 3x5 personalized greeting card to a friend, family member, or loved one. It's not only easy to do, but will make the recipient feel special and let them know you're thinking of them. Everyday is truly a perfect occasion for sending a traditional 3x5 greeting card. At Shutterfly, we stock a large range of 3x5 greeting cards on quality card stock suitable for all occasions, along with great card designs to choose from. You can make personalized cards with photos, special sayings, or anything you wish for any occasion you choose, or send it just because. The tradition of sending cards on birthdays and special occasions really took off in the 1850s with companies beginning to produce greeting cards to be sold in shops. Since then, greeting cards have been a fun and important part of all occasions.
Importance of Sending Everyday 3x5 Greeting Cards
There's a certain excitement you get when you receive an everyday greeting card. Receiving a greeting card has a far greater emotional impact and makes people feel far more special and cared about than receiving emails or texts. Let Shutterfly spark your inner kindness by helping you create the perfect "thinking of you" greeting card with unique designs that you can easily send to anyone. Cheer someone up with a random card to let them know you are thinking about them. Greeting cards can express all the human emotions, joy, thanks, sympathy, humor, and love. Reconnect with the people who have touched your life with everyday greeting cards or even blank greeting cards and flat cards that you designed.
3x5 Greeting Cards and More
You do not even need a special occasion to send a 3x5 greeting card or any number of small, thoughtful gifts. Shutterfly lets you find a design or color scheme that you think the other person will enjoy, add a special photo, and show the other person how much you care with a matte card finish or add stylish calligraphy. Create multi-purpose 3x5 greeting cards that match your personalized stationery and address label stickers. With custom 3x5 cards, you'll want to send out notes to keep your loved ones up to date and show off your personal style. If you're in need of some inspiration and personalization tips, look through our collection of personalized photo cards and templates. From beautiful diy Christmas cards, birthday cards and Valentine's Day cards to thank you cards, you're in the right place if you're in need of cards and stationery or a unique card set. Shutterfly is not only about getting your special messages to loved ones but also about doing so in a stylish manner that is simple for you.
Related Products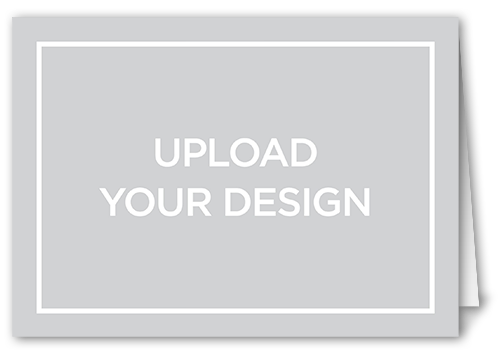 Upload Your Own Design 3x5 Folded Card by Yours Truly. Address your envelopes with stylish address labels. Corresponding invitations, gift tags and thank you cards are also available.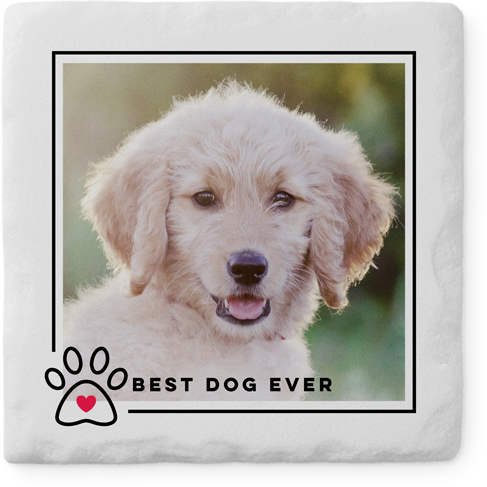 Best In Show Best Dog Ever Marble Trivet by Shutterfly. Customize a marble trivet to create the perfect accessory for your home.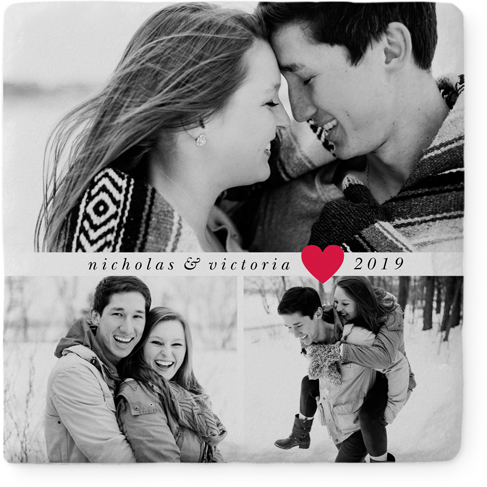 Contemporary Heart Grid Marble Trivet by Shutterfly. Customize a marble trivet to create the perfect accessory for your home.