What customers have to say about our Thank You Cards
January 27, 2019
Grateful for my thank you cards
"I ordered these cards to give out with my closing gifts to my buyers and I am so glad that I did. The quality is amazing and the print was perfect. Can't wait to use them!"
"Love the size, love the card stock, love how our photo fit so nicely."
January 27, 2019
Love these cards.
"Shutterfly always does a great job."
"Once again, Iove my end result from Shutterfly. The people love their personalized cards too."
January 26, 2019
These turned out so CUTE!!!
"The card stock is very heavy and makes it a nice writing experience. Quality, thick, great bright colors on the card. This is a great product and a wonderful purchase."
5x7 Thank You Cards
As you browse our selection of thank you cards, you'll realize we offer a variety of shapes and sizes. Not everyone who orders cards will want the exact same thing, and we make it easy to get just what you want or need. 5x7 thank you cards are a popular option. The following are some reasons why:
Standard Size – Choosing 5x7 cards is choosing a very standard size. When you receive wedding invitations or other announcements in the mail, you may notice that many of them are 5x7. Thank you cards in this size are also quite standard. They're not too big and not too small. They offer plenty of space for pictures and plenty of space for words.
Multiple Options – Our 5x7 cards come with various options. You have the choice for flat or folded, regular or pearl shimmer cardstock. We have thank you cards in this size for kids, adults, teachers and babies. You can add multiple photos, or you can stick with just one of your favorites.
Matching Options – If you are sending something with your thank you cards, it's easy to match other items with a 5x7 card. There are a variety of envelope designs in this size, and you can toss in some pictures of the kids or a stemless wine glass. Coupons, money and custom business cards fit perfectly within the parameters of this size as well.
With so many options to choose from, you never have to settle on something you don't love. Our selection of 5x7 thank you cards is extensive with personalization options that give you an even greater selection than what you initially see. Whether you just got home from your honeymoon and wish to thank your guests for attending your wedding or you are thinking about all the people who helped you throw a big party last week, make sure you send your thanks the right way.
Related Products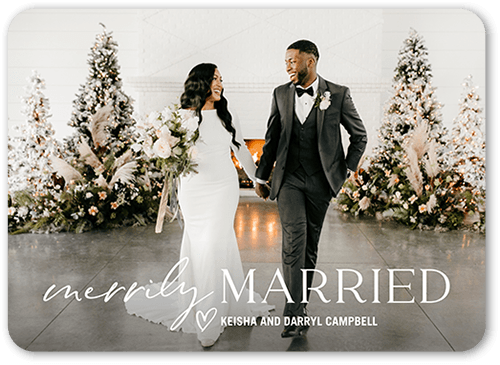 Merrily Wedded 5x7 Personalized Foil Card by Jill Smith. Send a holiday card friends and family will love. Add your own greeting and everyone's names. There's room for more photos and wishes on the back, too.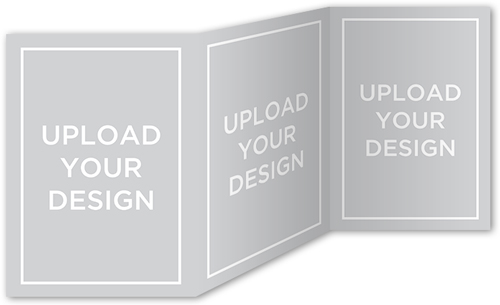 Upload Your Own Design 5x7 Wedding Congratulation Cards. Congratulate the newlyweds and send them off to happily ever after with a personalized card with their photos and names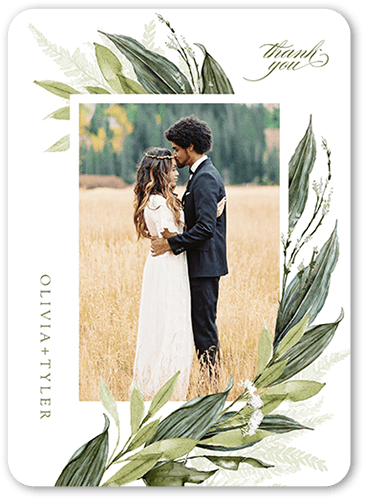 Floral Frond 5x7 Stationery Card by Lady Jae. Because they deserve it. Give them a personalized thank you card to express your gratitude.