Featured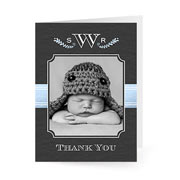 Thank friends and family for all those new baby gifts with ultra-cute cards they won't forget.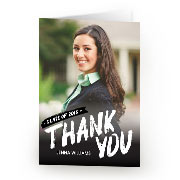 For the grateful graduate. These graduation cards are the perfect way to thank family and friends.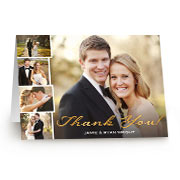 Let them know just how much you loved their wedding gift. Send an elegant thank you card.

About: All Thank You Cards & Thank You Notes
Personalize your thank you cards and thank you notes for all occasions. Our collection features adult thank you cards, baby thank you cards, wedding thank you cards and many more in stylish colors and designs. Create personalized thank you cards with your photos and a custom message. Photo thank you cards are stylish, simple and help express your gratitude with a personal touch. Shutterfly's thank you notes and address labels also make great personalized gifts. Buy a set for yourself or as a gift for your friends and family!