Featured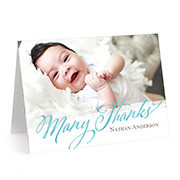 Deliver a big thanks on the little guy's behalf with our baby boy thank you cards.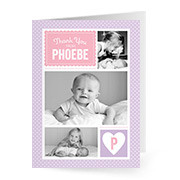 When your little girl wants to show her appreciation, these thank you cards are perfect.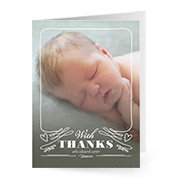 These adorable baby themed thank you cards express your gratitude.

About: Shutterfly Baby Thank You Cards & Baby Shower Thank You Cards
With such generous and thoughtful friends, it's a pleasure to say thank you. But the pleasure is all theirs when they receive these beautiful cards after the shower or your baby arrives home. With adorable illustration and classic design elements, our personalized baby shower thank you cards are perfect for expressing your heartfelt sentiments.