What customers have to say about our Thank You Cards
January 27, 2019
Grateful for my thank you cards
"I ordered these cards to give out with my closing gifts to my buyers and I am so glad that I did. The quality is amazing and the print was perfect. Can't wait to use them!"
"Love the size, love the card stock, love how our photo fit so nicely."
January 27, 2019
Love these cards.
"Shutterfly always does a great job."
"Once again, Iove my end result from Shutterfly. The people love their personalized cards too."
January 26, 2019
These turned out so CUTE!!!
"The card stock is very heavy and makes it a nice writing experience. Quality, thick, great bright colors on the card. This is a great product and a wonderful purchase."
Personalized Baby Thank You Cards
Gratitude will never go out of style. No matter the occasion or event at hand, everyone loves to feel appreciated. Whether you'd like to extend your gratitude to guests after your baby shower, baby's 1st birthday or another occasion involving your little one, do so in style with personalized baby thank you cards from Shutterfly.
Baby Thank You Cards for Every Occasion
We make it easy to give your thank you notes a unique, personal touch. Start by choosing from a range of designs in our collection of chic, stylish thank you cards that serve as a great follow-up to baby occasions.
Choose from flat and folded cards in a variety of styles. With themes including animals, floral, Disney characters and more, it's easy to find a thank you card that matches your baby shower invitations, birth announcements or baby's 1st birthday invitations. From rainbows, stars and umbrellas to monograms, flowers and polka dots, our collection of baby thank you cards has no shortage of designs to suit every baby-related need.
How to Personalize a Baby Thank You Card
Once you've chosen the perfect baby thank you card design for you, it's time to make it your own. With Shutterfly, complete personalization is simple and fun. Depending on the design, you can add your little one's name and photo(s), custom messages and more. Looking for inspiration? See our list of thank you quote ideas to make each of your notes heartfelt and special. Whether you're thanking someone for baby shower gifts or for celebrating your baby's 1st birthday with you, a customized thank you card is the best way to do it.
Finish your baby thank you cards with another personal touch—personalized baby address labels. The perfect way to add coordinating flair and fun to your thank you card envelopes, address labels also make addressing a breeze.
Personalized Baby Gifts
Whether you're celebrating your own little one or another baby in your life, make the day even more special by personalizing one of our many custom baby gifts. For baby showers and 1st birthdays, there's nothing sweeter or more thoughtful than a personalized gift made with love. Choose from soft baby blankets, teddy bears, personalized storybooks and more. Or check out our guide to baby photo book ideas for a keepsake you'll cherish for years to come.
Related Products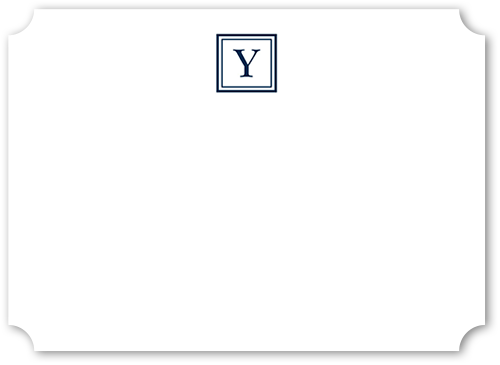 Boxed Monogram 5x7 Thank You Card. Because they deserve it. Give them a personalized thank you card to express your gratitude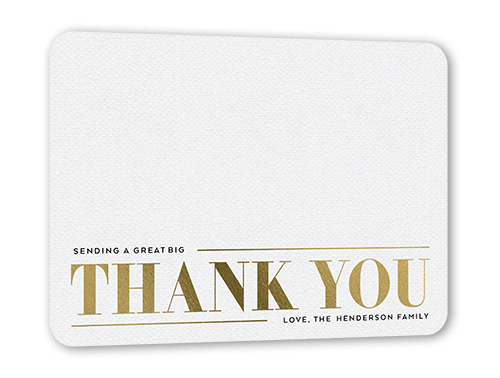 Classic Shiny Recognition 5x7 Thank You Cards. Because they deserve it. Give them a personalized thank you card to express your gratitude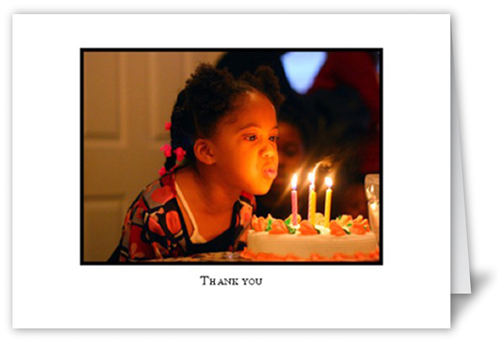 Classic White 5x7 Thank You Cards. Express your appreciation with this classic thank you greeting card. Add up to 9 pictures on the front cover, enter text if you'd like, and place photos on the inside panels as well