What customers have to say about our Thank You Cards
January 27, 2019
Grateful for my thank you cards
"I ordered these cards to give out with my closing gifts to my buyers and I am so glad that I did. The quality is amazing and the print was perfect. Can't wait to use them!"
"Love the size, love the card stock, love how our photo fit so nicely."
January 27, 2019
Love these cards.
"Shutterfly always does a great job."
"Once again, Iove my end result from Shutterfly. The people love their personalized cards too."
January 26, 2019
These turned out so CUTE!!!
"The card stock is very heavy and makes it a nice writing experience. Quality, thick, great bright colors on the card. This is a great product and a wonderful purchase."
Birthday Thank You Cards
Create custom birthday thank you cards with Shutterfly. Be sure to express your gratitude to family and friends after your birthday celebration by thanking them with heartfelt birthday thank you cards. Not only is it considerate to show your gratitude, but your recipients will feel truly acknowledged and appreciated when you take the extra time to personally express your thanks. Send these custom thank you cards after celebrating your birthday party with loved ones. These are the perfect way to show your gratitude after receiving any birthday cards or birthday gifts from those who attended your celebration. Your recipients will be excited to receive a custom birthday thank you card designed by you.
Personalized Birthday Thank You Cards
Personalized thank you cards are perfect to send after friends and family members share their birthday wishes on your special day. Shutterfly offers a stylish, delightful range of birthday thank you card designs, so you'll be able to find the perfect card for your occasion. Every greeting card in our collection features a unique design and is made with quality materials. Whether you need to send out thank you cards for your child's first birthday, 16th birthday, or your own special day, you'll find a design you love in our collection. Once you've selected your favorite birthday thank you card card, personalize it to match your personality and style. Add a custom message and choose from our lovely color options, trim designs, and other custom features. Be sure to upload photos from your birthday event to add a more personal touch and to bring a smile to your loved ones as soon as they open the card. If you're sending a birthday card, check out our list of happy birthday quotes for inspiration.
Tips for Writing Birthday Thank You Cards
Want to write notes of thanks to your family members and friends, but aren't sure how to do so in a genuine way? We have the perfect tips for thanking your loved ones for their thoughtfulness and happy birthday wishes. Check out our easy tips below for writing thank you cards with a personal touch:
Be specific. Be sure to thank the person by name in your thank you message and mention specifically what you're thankful for. Thank them for the birthday gift they gave and, if they gave a monetary gift, let them know what you might use it for. Also express how grateful you are that they came to the party and were able to celebrate this special occasion with you. Your thank yous will be much appreciated by your recipients.
Get the kids involved. If you're sending out birthday thank you cards after your child's birthday party, make sure to involve him or her in the card design process. Depending on your child's age, he or she can come up with the custom message, pick out the card design or help choose fonts, photos and more. Once you receive your personalized cards in the mail, have your child help in whatever way they can to get them ready to mail out. Have your child sign (or scribble) their name on the card for a truly personal touch. They can also help stuff envelopes and add personalized birthday address labels and birthday stickers.
Related Products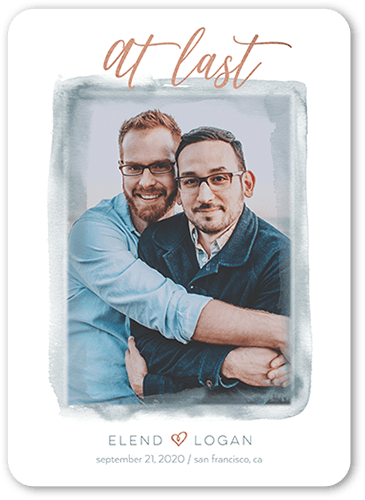 Elegant Border  5x7 Stationery Card by Lady Jae. Make sure they mark their calendars with this stylish Save the Date card. Just add a photo and your nuptial details.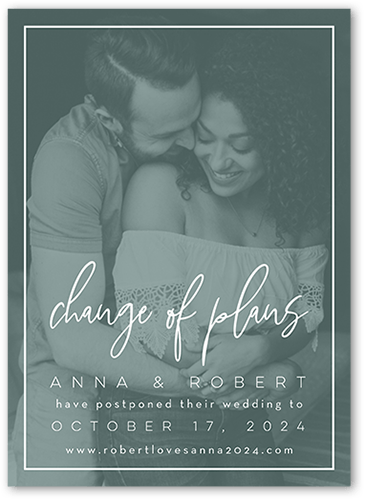 Future Plans 5x7 Stationery Card by Magnolia Press. Make sure they mark their calendars with this stylish Save the Date card. Just add a photo and your nuptial details.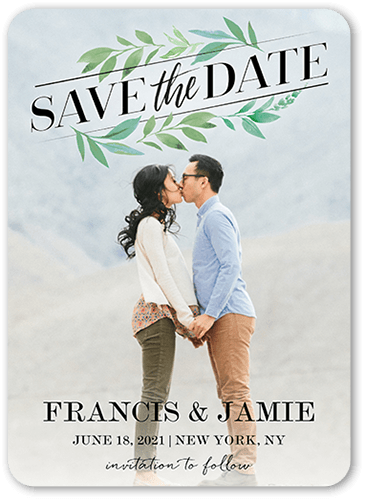 Leafy Banner 5x7 Stationery Card by Bonnie Marcus. Make sure they mark their calendars with this stylish Save the Date card. Just add a photo and your nuptial details.