What customers have to say about our Thank You Cards
January 27, 2019
Grateful for my thank you cards
"I ordered these cards to give out with my closing gifts to my buyers and I am so glad that I did. The quality is amazing and the print was perfect. Can't wait to use them!"
"Love the size, love the card stock, love how our photo fit so nicely."
January 27, 2019
Love these cards.
"Shutterfly always does a great job."
"Once again, Iove my end result from Shutterfly. The people love their personalized cards too."
January 26, 2019
These turned out so CUTE!!!
"The card stock is very heavy and makes it a nice writing experience. Quality, thick, great bright colors on the card. This is a great product and a wonderful purchase."
Why Black Thank You Cards Are Preferred for Specific Occasions
There are certain occasions in which individuals seem to prefer black thank you cards over other colors. It could be because of what black signifies and it could be simply because someone enjoys the color black. The following are just a few ideas why someone would consider a black card.
Power and Formality
Black is a color associated with formality and power. If you are sending thank you cards after a very formal event, this would be a good choice in color. If you were completely in charge of the event, chances are people put you in a place of power because they knew you could handle it. A black card would be the perfect formal way to say thanks for their confidence in your abilities.
Elegance
You've heard of or been to black and white events before. This is when men wear tuxedos and women wear floor-length ball gowns. These events could include weddings, balls, galas or other expensive events. They give a feeling of elegance when you walk into the room. If you attended such an event and wish to thank the host, a black card is a perfect way to keep with the elegance of the night. If you hosted the event and are planning to thank those who worked around the clock to make it possible, this would also be a great time for a black card.
Mystery
Black is also a color associated with mystery. It's often related to things that are unknown or possibly feared. If someone did something for you that they really didn't want to do, or they weren't even sure why you needed the favor done, a black thank you card would be appropriate.
As you can see, there are some reasons associated with the color black that might point toward using it as a color for your thank you cards. Find the perfect card and get customizing today.
Related Products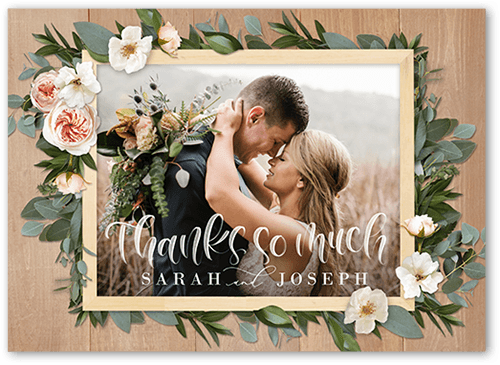 Bohemian Flowers 5x7 Stationery Card by Petite Lemon. Because they deserve it. Give them a personalized thank you card to express your gratitude.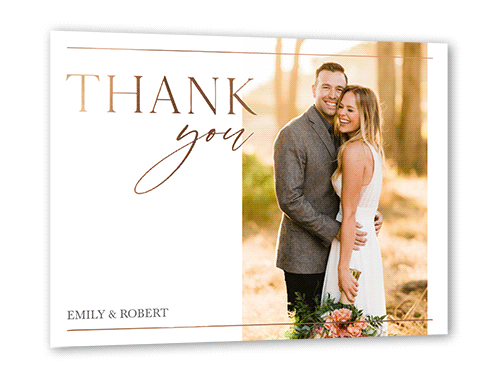 Editorial Lover 5x7 Stationery Card by Float Paperie. Because they deserve it. Give them a personalized thank you card to express your gratitude.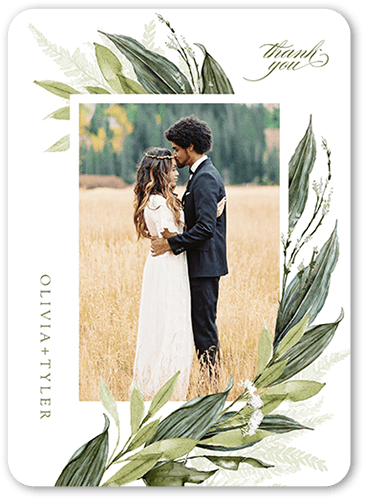 Floral Frond 5x7 Stationery Card by Lady Jae. Because they deserve it. Give them a personalized thank you card to express your gratitude.