Black Valentine's Day Cards
What customers have to say about our Valentine's Day Cards & Stationery
January 23, 2019
The cards were great
"Shutterfly does a great job on their products --I have gotten, from prints, cards, calendars and art."
January 22, 2019
Personalized Card Bliss
"Great quality card made from personal photo and personalized captions. Sometimes a store bought card doesn't capture the sentiment you're trying to portray. This is a fantastic option to create your own!"
January 22, 2019
Personalized Valentines Day Cards
"My daughter will be handing these cards out to her classmates for Valentines."
January 20, 2019
Absolutely loved my purchase
"Omg....i ordered a personalized valentines day card for my boyfriend and when I tell you I am so in love with it. I absolutely love it. Great job and I will definitely be using your services again. I love it and I know he will love it. Thank you so so much."
January 17, 2019
Please Update the year to 2019!!!
"Hi! I love your design and am hoping to use it for my daughter's valentines cards. Is there anyway you can update the design?! I tried to find a way to email you directly but was unable to. Thanks :)"
Love Should Be Shared
In between the heart-shaped emojis that we text and the time we spend investing in the people we care about, love is the common denominator. This February, make sure your loved ones know how you feel by using our fully customizable black Valentine's Day cards.
Card Designs That Relate and Impress
We're confident that we have the black Valentine's Day card design you are looking for to share your love with that special someone. Our designs include bi-fold, tri-fold and flat formats. You can customize all of our designs by adding photos of you and your special someone in order to bring a deeper sense of thoughtfulness to the card.
To give your card an even more custom feel, you can select from different trim options. Our black Valentine's day cards can be made on our signature cardstock or our pearl shimmer cardstock to give it the weight and feel you are looking for.
Messages Impact the Heart
Sometimes it is hard to come up with the right things to say to those we love, but we are here to help make this as easy as possible! No matter if you want a message that is funny, cute, or thoughtful, we have created a simple five-step process to craft the perfect Valentine's Day card.
Another great way to get your customized card message started is by using a quote. We've collected the best quotes to inspire your reader to make choosing a quote even easier. Pick from quotes that are funny, cute, and thoughtful to express the right tone to make your Valentine's Day card even more meaningful.
Gifts That Tug at the Heart Strings
Pair your black Valentine's Day cards with the perfect gift, such as one of our unique and fully customizable black themed candles. If candles aren't your thing, try out one of our timeless black canvas prints.
Related Products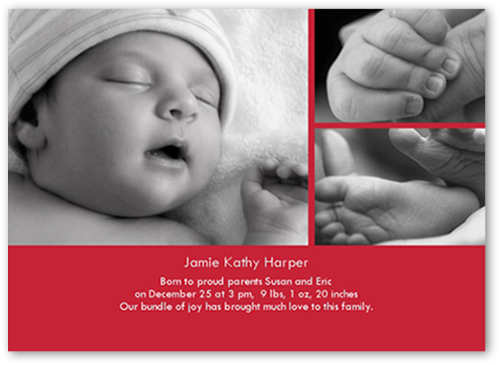 Classic Red 5x7 Photo Card by Shutterfly. A simple and elegant layout holds space for three memorable photos for any occasion. Designed in vibrant red.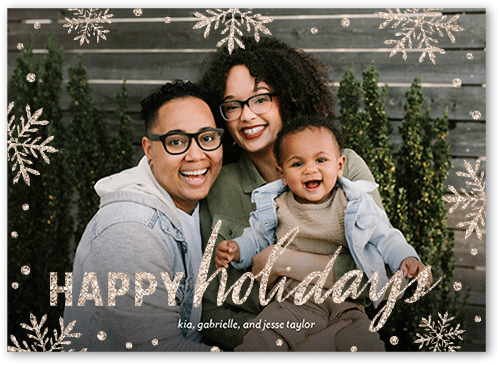 Bold Shimmering Flakes 5x7 Glitter Card by Jill Smith. Send a holiday card friends and family will love. Add your own greeting and everyone's names. There's room for more photos and wishes on the back, too.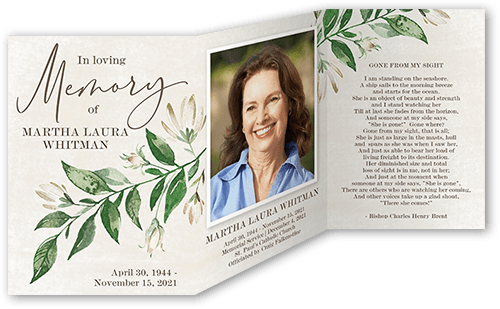 Floral Tribute 5x7 Tri-Fold Stationery Card by Éclair Paper Company. Send your condolences with a solemn sympathy card. Personalize with a photo and your own message.