Blue Valentine's Day Cards
What customers have to say about our Valentine's Day Cards & Stationery
January 23, 2019
The cards were great
"Shutterfly does a great job on their products --I have gotten, from prints, cards, calendars and art."
January 22, 2019
Personalized Card Bliss
"Great quality card made from personal photo and personalized captions. Sometimes a store bought card doesn't capture the sentiment you're trying to portray. This is a fantastic option to create your own!"
January 22, 2019
Personalized Valentines Day Cards
"My daughter will be handing these cards out to her classmates for Valentines."
January 20, 2019
Absolutely loved my purchase
"Omg....i ordered a personalized valentines day card for my boyfriend and when I tell you I am so in love with it. I absolutely love it. Great job and I will definitely be using your services again. I love it and I know he will love it. Thank you so so much."
January 17, 2019
Please Update the year to 2019!!!
"Hi! I love your design and am hoping to use it for my daughter's valentines cards. Is there anyway you can update the design?! I tried to find a way to email you directly but was unable to. Thanks :)"
Show Your Love For Him With Style
If you are looking for the perfect blue Valentine's Day card for your boyfriend, we have a wide selection of formats, styles and themes in order to help you share your love in a meaningful and stylish way that he'll love.
We offer several cards that have multiple picture design options so that you can pick your favorite pictures of him to help show how your love has progressed over your relationship. Is he the type that loves simple patterns and designs? If so, check out our large selection of texture and pattern themed Valentine's Day cards.
Crafting The Perfect Message
On Valentine's Day, it's easy to pick up some flowers or order some chocolates to show someone you love them, but how do you convey that love into words? Before you put the pen to paper, think about the person you are writing to and how they make you feel. To help, we've come up with a tried and true five step process to help you create the perfect message for Valentine's Day.
Photo Books Make the Best Gifts
While a card is a fantastic way to share your love with someone in that moment, our Valentine's Day photo books make it easier than ever to show how that love has impacted both of you over time. With a photo book, you can select all the photos that truly show that special someone how much you love them and how that love has grown over the course of your relationship.
Each page of our photo books can be customized with text and, of course, the pictures of your choosing. Choose from hard or soft cover, as well as different sizes so that it can be large enough to be the focal point on a coffee table or small enough to fit in a travel bag.
Related Products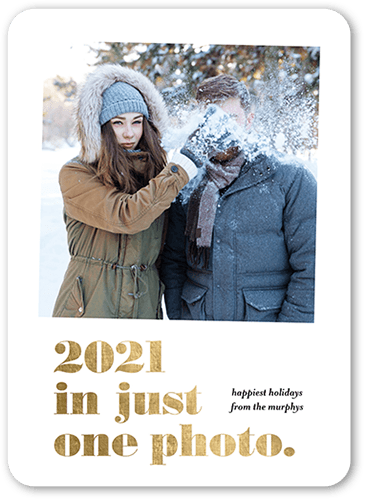 Just One Photo 5x7 Stationery Card by Stacy Claire Boyd. Send a holiday card friends and family will love. Add your own greeting and everyone's names. There's room for more photos and wishes on the back, too.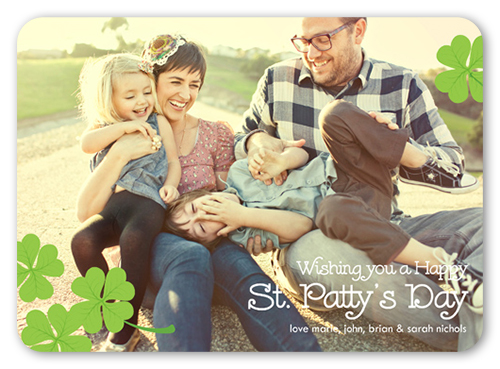 Four Leaf Clovers St. Patrick's Day Card 5x7 Stationery Card by Stacy Claire Boyd. Happy St. Patty's! Shower a favorite photo with lots of luck. Four-leaf clovers deliver luck and laughter to family and friends in this adorable St. Patrick's ...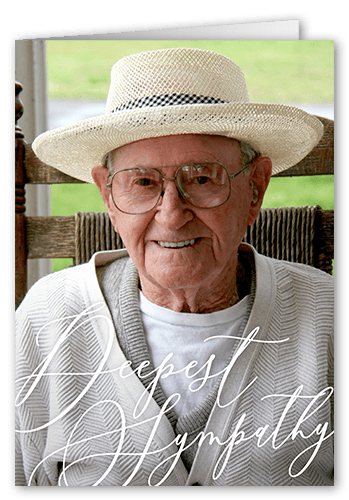 Deepest Solace 5x7 Folded Card by Stacy Claire Boyd. Send your condolences with a solemn sympathy card. Personalize with a photo and your own message.