Christmas Birth Announcements
What customers have to say about our Christmas Birth Announcements
January 9, 2019
Looks great!
"I only used one with one picture and it looks really good with the picture I put in it. The only thing I would like is that if I don't put additional pictures in it, then I would like to have the option to put some text on it."
December 31, 2018
Cute, simple, decorative and plenty of room for my words.
"It had all the lines I needed to place information on."
December 30, 2018
Awesome quality
"Happy with product and amazing customer service"
December 27, 2018
Quality cards
"Shutterfly always delivers the up most quality when it comes to creating cards. Our order looked great! And shipped fast!"
December 26, 2018
We loved these as Christmas Cards
"Beautiful!"
Christmas & Holiday Birth Announcements
Let us remind you that they say good things come in small packages and this Christmas, that couldn't be any more true. Santa has slid down the chimney with the most perfect little gift. A tiny bundle of joy here just in the nick of time to celebrate his or her first Christmas. As tradition goes, a birth announcement comes right after a little ones arrival and with the delivery coinciding with the holidays it is most definitely the most wonderful time of the year. Announce the newest addition to your family with a Christmas birth announcement!
Holiday Baby Announcements
Shutterfly offers a variety of sentimental and unique birth announcement designs to choose from and the best part is that you get the luxury of personalizing the announcement to your very own taste. These announcements are sure to radiate the warmth of the holidays as well as the preciousness of your little one. Traditional birth announcements usually stick to pastel pink and robin's-egg blue shades and may include a Christmas Bible Verse. Having a baby right around the holidays gives you some license to get a little creative. Sage green and golden yellow hues go well with the holiday color pallet.
Shutterfly's birth announcement photo cards will really compliment your little cuties magical newborn portraits. Premium design and printing options include quality cardstock, fun trim choices, card size, theme, color and more. Emphasize your tiny one's even tinier features with an announcement including light snowflake designs or show off your precious newborn with an announcement reading, "Our gift has arrived!" Shutterfly has the holiday birth announcement that you've been looking for now, all that's left to do is for you to pick it out and personalize it with a unique holiday message.
Decorating the Announcements
Seeing as the holidays are usually a very busy time of year, if not the busiest, it's a good idea to design your birth announcements in advance. Get everything ready to send them off in the mail because we know that once the little one arrives you will have no time for anything else. This holiday birth announcement will include the news that everyone's been waiting for and it is probably the best and most exciting gift they will be receiving this Christmas.
Related Products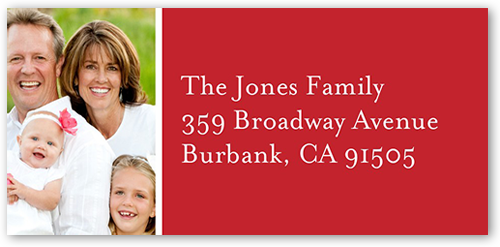 Say goodbye to handwriting your address on every single envelope. Whether you send a lot of correspondence throughout the year or you're getting ready to send invitations or cards for a special occasion, address labels make the process quick, fun ...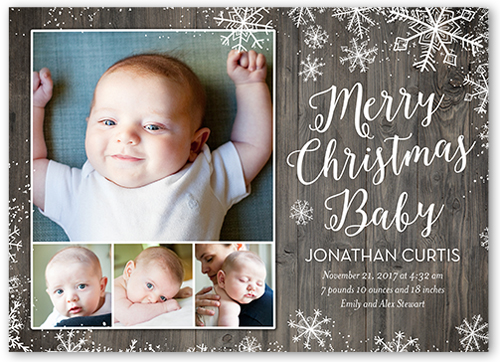 Beautiful Blizzard Teenage Birthday Party Invitations. Announce your newest arrival with this Announcement Card. Add your baby's name, photo with the news everyone waiting for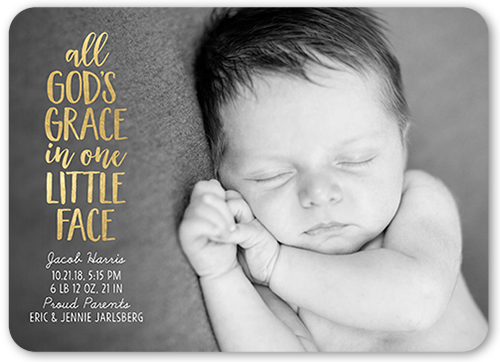 God's Grace 5x7 Birth Announcement Card. Announce your newest arrival with this stylish birth announcement. Add your baby's name with a photo and the news everyone's been waiting for