Contemporary Valentine's Cards
What customers have to say about our Valentine's Day Cards & Stationery
January 23, 2019
The cards were great
"Shutterfly does a great job on their products --I have gotten, from prints, cards, calendars and art."
January 22, 2019
Personalized Card Bliss
"Great quality card made from personal photo and personalized captions. Sometimes a store bought card doesn't capture the sentiment you're trying to portray. This is a fantastic option to create your own!"
January 22, 2019
Personalized Valentines Day Cards
"My daughter will be handing these cards out to her classmates for Valentines."
January 20, 2019
Absolutely loved my purchase
"Omg....i ordered a personalized valentines day card for my boyfriend and when I tell you I am so in love with it. I absolutely love it. Great job and I will definitely be using your services again. I love it and I know he will love it. Thank you so so much."
January 17, 2019
Please Update the year to 2019!!!
"Hi! I love your design and am hoping to use it for my daughter's valentines cards. Is there anyway you can update the design?! I tried to find a way to email you directly but was unable to. Thanks :)"
Celebrate the Day of Love with a Contemporary Card
You think chocolates, flowers, and hearts when you envision Valentine's Day. This year, make this special holiday about saying how you feel with a customized, romantic card. From cute and fun to sentimental and loving, Shutterfly has contemporary Valentine's cards that are easily customizable.
More than Flowers and Chocolates
The perfect Valentine's Day gift complemented by a meaningful card makes any Valentine's Day special. Instead of sticking with a standard box of chocolates and a dozen red roses, show your loved one how you really feel with a customized card. We have tons of templates to pick from, and by adding a picture of your loved one, one of your kids, or any other picture of your choice, the two together make a memorable combination.
Send out your customized cards to your friends and family members, and make your life easier by investing in customized address labels and envelopes. All you have to know is the information, and Shutterfly does the rest. Just insert the information and make Valentine's Day one to remember for all the loved ones on your list.
Say It Like You Mean It
One of the hardest parts of Valentine's Day is saying how you feel. We make it easy to put your emotions down on paper and let your loved ones know what you're thinking. Choose from cute Valentine's Day quotes, funny quotes, quotes for him, and quotes for her and let the power of a good quote take over.
Don't forget to include a sincere greeting and a heartfelt personalized message with your customized card to make it more than memorable. With so many templates, design styles, quote options, and other customizable options, like address labels, getting ready for Valentine's Day has never been this simple or hassle-free. This year, get a jump start on putting down how you feel on paper with a customized contemporary card from Shutterfly.
Related Products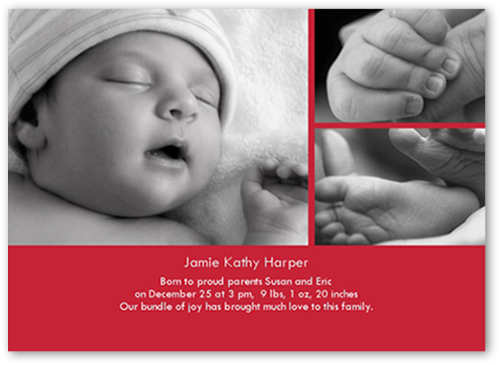 Classic Red 5x7 Photo Card by Shutterfly. A simple and elegant layout holds space for three memorable photos for any occasion. Designed in vibrant red.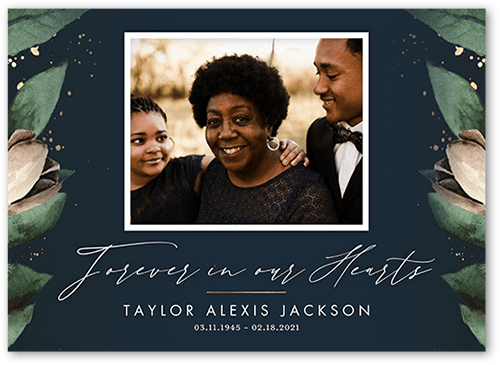 Floral Impression 5x7 Stationery Card by Float Paperie. Send your condolences with a solemn sympathy card. Personalize with a photo and your own message.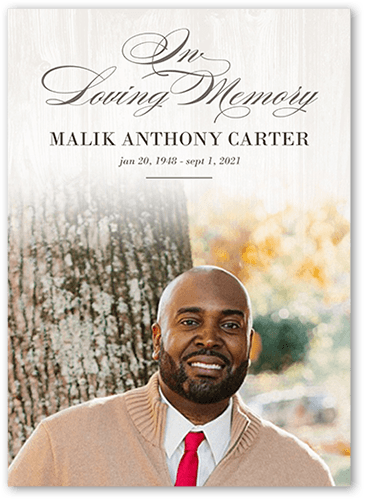 Gentle Remembrance 5x7 Stationery Card by Float Paperie. Send your condolences with a solemn sympathy card. Personalize with a photo and your own message.