What customers have to say about our Thank You Cards
January 27, 2019
Grateful for my thank you cards
"I ordered these cards to give out with my closing gifts to my buyers and I am so glad that I did. The quality is amazing and the print was perfect. Can't wait to use them!"
"Love the size, love the card stock, love how our photo fit so nicely."
January 27, 2019
Love these cards.
"Shutterfly always does a great job."
"Once again, Iove my end result from Shutterfly. The people love their personalized cards too."
January 26, 2019
These turned out so CUTE!!!
"The card stock is very heavy and makes it a nice writing experience. Quality, thick, great bright colors on the card. This is a great product and a wonderful purchase."
Graduation Thank You Cards
Finding the right way to thank your guests after a big celebration is all about knowing the etiquette for that particular event. In a lot of cases, like birthday parties, the presence of door prizes and the relatively personal event size makes correspondence after the fact unnecessary. For other events, though, especially milestone markers, it is important to send a message to everyone in attendance, acknowledging both their support for you as you head into your future and also their gift on the occasion of your celebration. That's where picking the right graduation thank you cards comes in. Whether you're thanking your guests for a graduation gifts or attending your college send off party, thank them with a special card personalized by you.
Personalize Your Thank You Card
Most thank you card designs give you several opportunities to customize the information inside and the design of the card itself, whether it's by including additional text or having things custom printed with your own photographs on display. For those who are really close to you, it's easy to kick things up a little bit by giving a gift in return, like wall art featuring your graduation photos, or even photo arrays reproducing some of your memory display. What better way to say thank you to those close family members and mentors who had the most impact on you during your education? For inspiration on what to say in your card, follow our guide on graduation thank you card messages.
Mementos and Other Graduation Gifts
For those looking to go beyond a picture, there are also a wide variety of gift items from our site that can be personalized for a graduation celebration or college send off party, including a wide selection of ceramic mugs, memory games, and even home décor like fleece blankets. When you want to say a little something extra to those who have been with you over the years, adding a present with a special message or even the recipient's name added to it is a great way to ensure that you are warmly remembered every time they relax with it. Finding something that reflects your time together makes the sentiment even stronger, so take your time choosing.
Related Products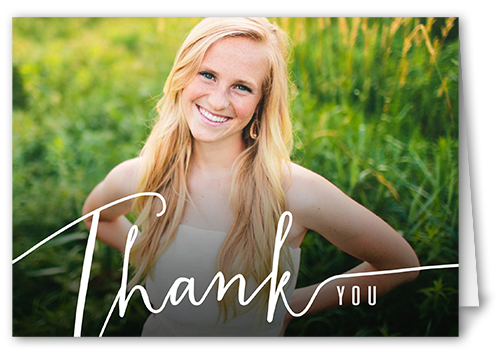 Delighted Honor 3x5 Personalized Thank You Cards. Show just how much you appreciate them with this stylish thank you card. Add your favourite photos and a message of thanks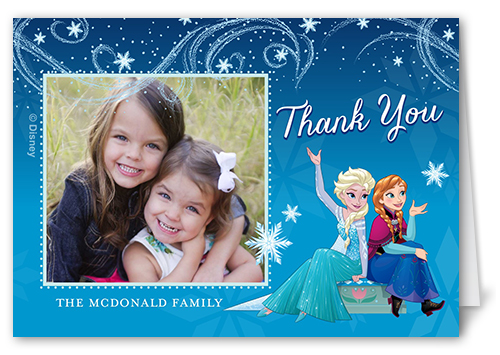 Disney Frozen Snowflake Swirls 3x5 Thank You Cards. Because they deserve it. Give them a personalized thank you card to express your gratitude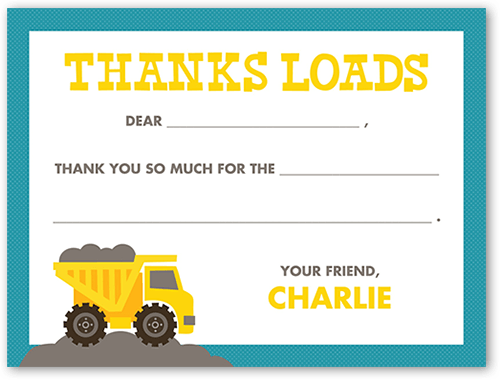 Much Thanks 4x5 Stationery Card by Stacy Claire Boyd. Because they deserve it. Give them a personalized thank you card to express your gratitude.