Notepads for Teachers
What customers have to say about our Notepads for Teachers
January 27, 2019
Family Fun Notes
"Love to have pictures of my family on my notepad. What a great idea for a gift!"
January 21, 2019
I would buy this again
"People love the personalized note pads"
January 20, 2019
This is my second order for a notepad. Love it.
"I'll be ordering more as soon as I use this one up."
January 18, 2019
These notepads are great!
"After I use a sheet of the notepad I cut the pictures off and use them as bookmarks!"
January 17, 2019
Great gift for busy moms!
"Great for list makings"
Personalized Notepads for Teachers
Design one-of-a-kind personalized notepad for a teacher that means a lot to you. You might be the one graduating, but you couldn't have done it without your teachers. Personalized graduation gifts for teachers are a great way to show your appreciation and let them know how thankful you are for everything they did for you. When you make personalized notepads for teachers with Shutterfly, you can add your teacher's monogram, favorite photos from the classroom, and a custom message so she looks forward to taking notes every day. Notepads and more customized stationery items make the best personalized teacher gifts they'll love and appreciate. Whether they use their notepads for quick notes, shopping lists, or as a daily planner, it will be the best gift they receive all school year because it came from the heart and was designed by you.
Personalized Notepads are Perfect Teacher Gifts
With Shutterfly, you can choose a fun and unique way to let your teacher know you really were paying attention in class. One-of-a-kind personalized notepads will let your teacher know you get it. Custom notepads that are personalized just for them are lovely gift ideas sure to be cherished. Browse through Shutterfly's vast collection of custom notepad designs and choose your favorite. From watercolor and floral designs to monogram styles, there's something for everyone. Choose from a variety of notepads and include favorite photos, initials, and quotes or turn a drawing you did during art class into a picturesque writing pad for your favorite teacher. When designing your personalized notepads for teachers, simply upload their favorite images into the easy-to-use templates. This is a great way to give a meaningful teacher appreciation gift this year.
More Creative Teacher Appreciation Gift Ideas
Shutterfly offers practical gifts that are also trendy, charming and perfect for adding a little pizzazz to a teacher's classroom. Looking for a unique gift that teachers will cherish for years to come? Personalized journals are another fun idea for the teachers in your life. Standing in front of a class talking all day can make for a hoarse voice. Keep your favorite teachers hydrated with charming mason jars – the perfect gift they can keep on their desk to refill with water all day. Personalize them with a favorite quote or with the teacher's initials. Whatever you choose, there are several stylish options. Maybe you really want them to have something to remember you by, such as a heartfelt ceramic photo mug. That coffee maker in the classroom keeps your teacher energized all day (so they can keep up with you). A mug picturing your unforgettable mug might just bring a smile to their face. Now that your teacher is hydrated and caffeinated, a great way to keep their desks protected is with customized photo coasters. Whether you choose custom notepads from Shutterfly or decide to go another route, there is definitely something for everyone when searching for the perfect teacher gift.
Related Products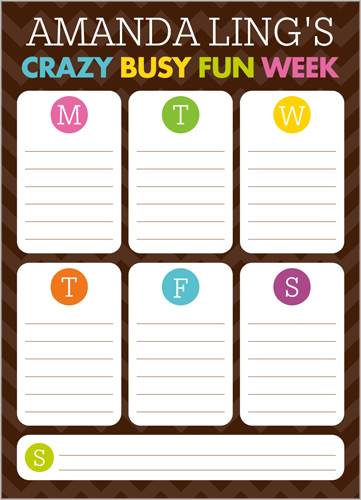 Crazy Busy Fun 5x7 Notepad at Shutterfly. Make a stylish, personalized notepad for everyday use. 5x7. 75 sheets. Create yours now.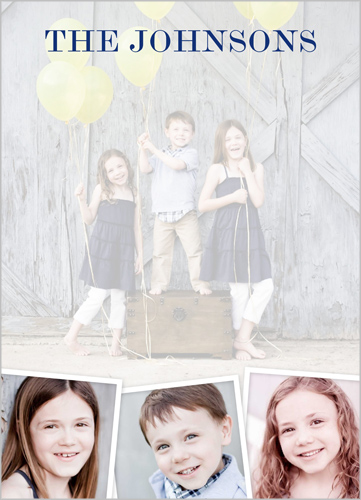 Faded And Framed 5x7 Notepad at Shutterfly. Make a stylish, personalized notepad for everyday use. 5x7. 75 sheets. Create yours now.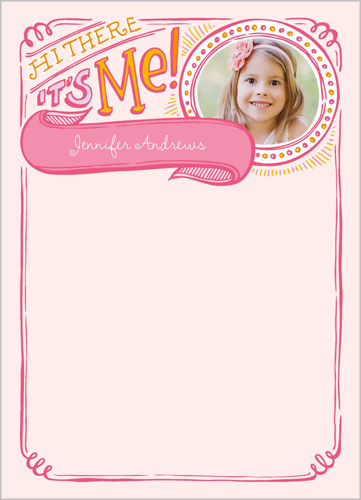 Festive Doodles Girl 5x7 Notepad at Shutterfly. Make a stylish, personalized notepad for everyday use. 5x7. 75 sheets. Create yours now.