Green Note Cards
What customers have to say about our Folded Note Cards
January 26, 2019
These turned out so CUTE!!!
"The card stock is very heavy and makes it a nice writing experience. Quality, thick, great bright colors on the card. This is a great product and a wonderful purchase."
January 21, 2019
Great Quality
"Thank you notes are a nice idea and shutterfly makes it easy. The ability to personalize each side of the card is nice as well. Now its not just some cheesy card but a photo update on how life is going."
January 14, 2019
I love the cards.
"Shutterfly products are excellent! I love them very much."
"I had made and ordered the note cards once before and everyone liked them."
January 12, 2019
Amazing quality!
"Easy to make, edit & personalize these high quality cards! This was actually a reorder - changed a bit this time around after the 1st set were all sent! I Love Shutterfly!"
Green Note Cards
Sending a handwritten card is a timeless gesture that's guaranteed to make someone smile. You can use green note cards to say thanks or to just keep in touch with loved ones. With Shutterfly's collection of custom note cards, you can prepare for all events of life. For everything from holidays to birthdays, find cards that suit your needs and reflect your tastes. Feeling festive? Consider our green note cards.
Send a Merry Message With Green Note Cards
If you're looking for a fun way to say thanks around the holidays, green note cards are a perfect choice. Green note cards decorated with peppermint stripes and jolly red font, our green note cards will spread cheer to your loved ones the minute they open the envelope. Choose your favorite design, then add your favorite photo to make them your own. With Shutterfly's easy personalization tool, you can edit your photo in moments by cropping or adding an effect. On the inside of the card, change fonts, colors, or wording to match your personal style. You can even add additional photos.
Customize Your Green Note Cards
Green note cards are also a great option for teachers. With a darling plaid apple design on the front, send thanks for an end-of-the-year gift or simply write a note of encouragement to your students. Personalize your green note cards with your name in the font and color of your choice. Write a custom note on the inside or leave it blank to fill in later. Even if you're not a teacher yourself, custom green note cards make a great back-to-school gift for all of the educators in your life.
Make Your Green Note Card One-of-a-Kind
At 3 x 5 inches, our folded green note cards are the perfect size for a quick but thoughtful sentiment. Not sure what to say? Check out our thank you card wording tips for inspiration. Make your cards extra special with personalized address labels or seal your envelopes with custom stickers. Your friends and family will notice and appreciate every detail.
Related Products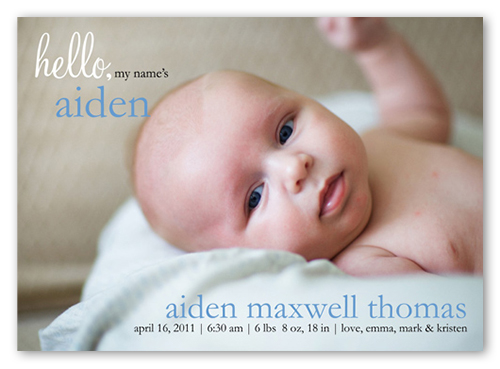 Blue Note Birth Announcement 5x7 Stationery Card by Stacy Claire Boyd. Hello, my name is. Add your baby boy's name and favorite photo to this modern birth announcement to let the world know he is finally here.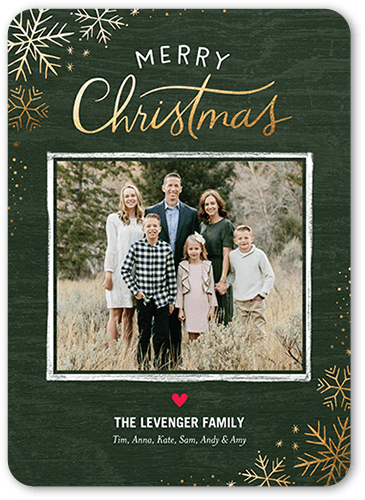 Rustic Snowflake 5x7 Stationery Card by jillgo. Send a Christmas card friends and family will love. Add your own greeting and everyone's names. There's room for more photos and wishes on the back, too.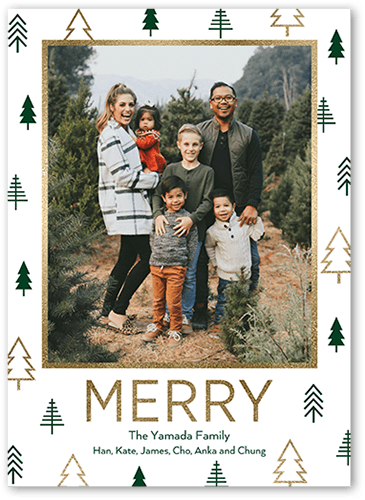 Simple Forest 5x7 Stationery Card by Éclair Paper Company. Send a Christmas card friends and family will love. Add your own greeting and everyone's names. There's room for more photos and wishes on the back, too.