Halloween Cards
What customers have to say about our Halloween Cards
January 22, 2019
Personalized Card Bliss
"Great quality card made from personal photo and personalized captions. Sometimes a store bought card doesn't capture the sentiment you're trying to portray. This is a fantastic option to create your own!"
January 19, 2019
They LOVED my Thank-You Card!
"I made a couple of thank-you cards for my grandkids and my daughter. It was easy to make a professional-looking card and the paper was of good quality"
January 12, 2019
Shutterfly products always look great!
"If you love one of your photos, turn it into a card! Whether it's a Thank you card, a sympathy card, a birthday card or any other kind of card, it'll turn out great!"
January 10, 2019
It exceeded my expectations
"Great, professional results"
"quick and easy. Great pricing."
Halloween Card Ideas
When you think of designing the perfect holiday card to send to your loved ones, Christmas is probably the occasion that comes to mind. But it's not the only holiday worth commemorating with a personalized card—don't let Halloween pass by without sending cards to the special people in your life!
Halloween is the perfect holiday to get creative and have fun designing cards to show off your unique humor, love of all things spooky or overall fascination with the holiday. More importantly, it gives you another opportunity to connect with friends and family and let them know you're thinking about them.
Need some card design inspiration or ideas for sayings to include in your Halloween cards? We know you'll love the spook-tacular suggestions below.
Fang-tastic Halloween Card Designs
Looking for eye-catching, fun and creative Halloween card designs you can customize with personal greetings and family photos? Look no further than our spookingly sweet array of Halloween cards.
Whether you want to include 1, 2, 3, 4 or more photos on your card, you'll find a design that perfectly showcases your best family Halloween pics. Add to these photo options various color selections, card sizes, trim styles, paper types, themes and price points, and you can truly customize a Halloween card that perfectly suits your style—and your budget.
Not interested in having pictures on your Halloween cards? Check out our to-die-for non-photo Halloween cards.
What to Write in a Halloween Card
We know you'll enjoy the carefully crafted greetings in our Halloween card templates, but if you feel like adding a bit more or changing it up, go write ahead!
Below are some ideas for sayings you may want to include to get your creepy—er, creative—juices flowing:
Something possessed me to send you a card
Have a Happy Halloween night—don't let the bats bite
Fangs for being my friend
Happy Halloween to my beastie
Wishing you a wickedly sweet Halloween
Have a boo-tiful Halloween
The goal is to make it short and sweet. After all, Halloween cards are meant to be lighthearted so you can send some holiday cheer to those you care about.
More Halloween Fun
Will you be hosting a frightful feast or not-so-spooky Halloween party? Then you'll want to check out Shutterfly's selection of delightful Halloween party invitations and Halloween address labels that you can customize for your unique occasion.
Related Products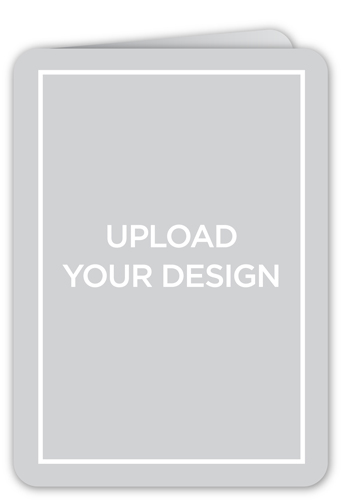 Upload Your Own Design 5x7 Halloween Photo Cards. Trick or Treat? Send frightfully fantastic greetings with a personalized Halloween card. Just add favorite photos and names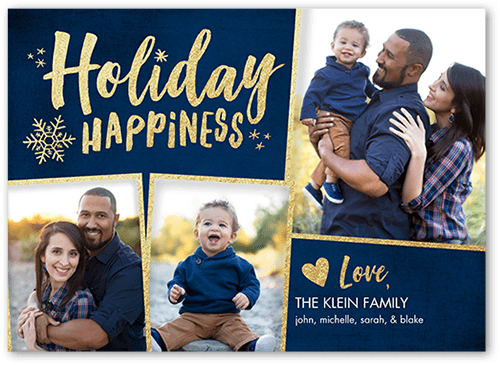 Beautiful Frames 5x7 Photo Card by Shutterfly. Send cheer to friends and family with this holiday card. Add your own greeting and everyone's names on the front.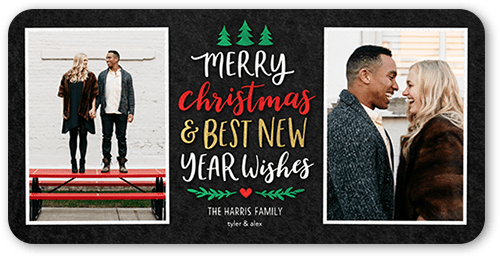 Delightful Wishes 5x7 Photo Card by Shutterfly. Send cheer to friends and family with this holiday card. Add your own greeting and everyone's names on the front.