Heart Baby Shower Invitations
What customers have to say about our Baby Shower Invitations
January 26, 2019
I would buy this again definitely!
"This invitation is beautiful I just wish the liners that came with it stuck better"
January 25, 2019
Perfect invite
"These are so cute and came exactly as I expected. Love them!"
January 24, 2019
In love with the shower invites
"These invites are so cute. They came just as ordered. I love shutterfly. They never disappoint."
January 22, 2019
I would buy this product again.
"Bought this for my baby shower invitations and it exceed my expectations."
January 21, 2019
I really liked my purchase experience
"I needed to order baby shower invites. I was pleasantly surprised to find out I could have Shutterfly take care of the invitees addresses, return addresses, and stamps! What a time savor! And the invitations are adorable!!"
Heart Invitations for a Personal Touch
Making way for a new baby is a task that requires more than just some arrangements around the house. It also requires making space in your life and your heart—though your bundle of joy likely already has a reserved spot.

You already love your baby, but you can invite all of your friends and family to make room in their hearts, too, when you throw a baby shower. A shower allows you to connect with everybody close to you to celebrate your impending motherhood. Games, snacks and presents all offer something to look forward to, and you can convey the excitement of the event by sending out baby shower invitations to your guests.
Customize Invites to Meet Your Needs
You may not know whether you are having a boy or a girl yet, and you may even be planning a gender reveal at your party. If you are looking for gender neutral shower invitations to send out, heart baby shower invitations can provide a great basis for customization and details that don't reveal any more than you want to.

Shutterfly makes it easy to include exactly what you want on an invitation and no more nor less. We know how important it is that your invitations be exactly right, and our tools make it simple to customize, add photos and draft text on the invitation of your choice. Whether you opt for floral print or heart baby shower invitations, you can make your baby shower greeting special with help from Shutterfly.
Get Ready to Make Memories
The shower invitations you choose aren't just an invite to a party. They're a piece of the story in the life you are building for your new child. There is no detail too big or too small that you might worry about when you entrust your heart baby shower invitations to the pros at Shutterfly.

We take pride in doing more than printing invitations—we're creating keepsakes and, more importantly, memories. Nothing could possibly be more important than that, and as such, we devote enormous effort to ensuring that the final product you receive is perfect.

Your baby shower will be one day, but the little treasures that you collect along the way will last a lifetime. If you want the invitations you choose to be one of those keepsakes, Shutterfly can provide all of the options you need to make it just as special and unique as it should be.
Related Products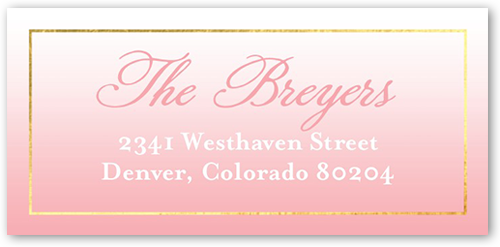 Love Won't Fade Girl Baby Shower Labels. Address your envelopes with stylish address labels. Corresponding invitations, gift tags and thank you cards are also available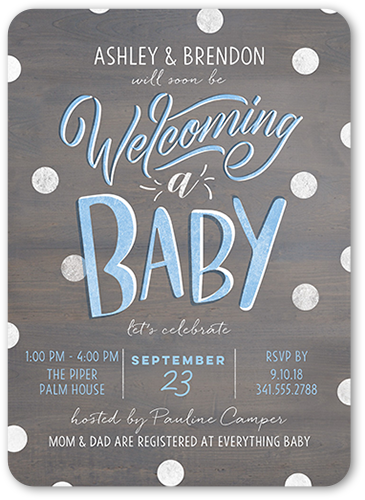 Amazing Type Boy 5x7 Baby Shower Invitation Cards. Shower her with love and a stylish baby shower invitation. Personalize it with the party details.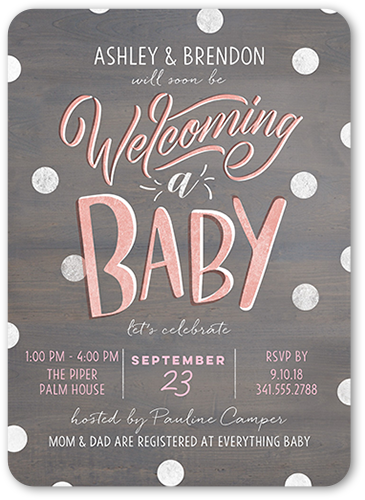 Amazing Type Girl 5x7 Baby Shower Invitation Cards. Shower her with love and a stylish baby shower invitation. Personalize it with the party details.