Heart Valentine's Day Cards
What customers have to say about our Valentine's Day Cards & Stationery
January 23, 2019
The cards were great
"Shutterfly does a great job on their products --I have gotten, from prints, cards, calendars and art."
January 22, 2019
Personalized Card Bliss
"Great quality card made from personal photo and personalized captions. Sometimes a store bought card doesn't capture the sentiment you're trying to portray. This is a fantastic option to create your own!"
January 22, 2019
Personalized Valentines Day Cards
"My daughter will be handing these cards out to her classmates for Valentines."
January 20, 2019
Absolutely loved my purchase
"Omg....i ordered a personalized valentines day card for my boyfriend and when I tell you I am so in love with it. I absolutely love it. Great job and I will definitely be using your services again. I love it and I know he will love it. Thank you so so much."
January 17, 2019
Please Update the year to 2019!!!
"Hi! I love your design and am hoping to use it for my daughter's valentines cards. Is there anyway you can update the design?! I tried to find a way to email you directly but was unable to. Thanks :)"
Personalize Your Cards This Valentine's Day
If you're having a hard time coming up with the perfect Valentine's gift this year, you're in luck. With Shutterfly, you can customize your own heart Valentine's cards to give out to your friends and family. Now you can show your loved ones how much you appreciate them with just a few clicks of the mouse.
How to Make a Romantic Valentine's Card
Looking to give your spouse, partner or crush a valentine they won't forget? Shutterfly makes it easy. Choose from a variety of templates and insert your favorite pictures of you and your loved one together. Then, write them a personalized message to remind them of a cherished memory or to tell them how you really feel. If you need help, you can always borrow some words from our list of romantic Valentine's Day quotes.
Once you're finished, leave your card with a box of chocolates, bouquet of roses or one of our many other Valentine's Day gifts. While chocolates get eaten and flowers die, a customized present will last much longer and show your loved one you went that extra mile to prove you really care.
Make Your Valentines Stand Out
Your child's school Valentine's party is just around the corner. You know he or she will want to pick the perfect cute valentines to give out to friends and teachers. What better way to do that than to use Shutterfly to create a one-of-a-kind card? Your child can choose her or his own design, insert personal pictures or one of a favorite character and write a fun and friendly message for their valentines. Pair it with a pencil, sticker or piece of candy, and your child's classmates are sure to love them.
Choose from any of our heart Valentine's cards to help make this Valentine's Day special for your friends and family. Whether it be cute, romantic, funny or friendly, your card will be one that won't easily be forgotten.
Related Products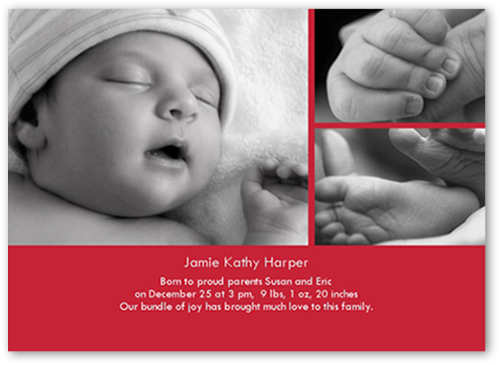 Classic Red 5x7 Photo Card by Shutterfly. A simple and elegant layout holds space for three memorable photos for any occasion. Designed in vibrant red.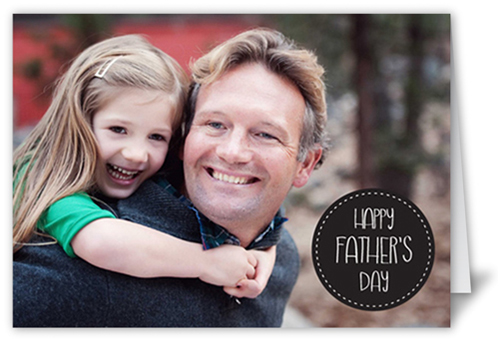 Sweet Spot 5x7 Custom Fathers Day Cards. Fun scarlet-red script delivers a happy greeting: Happy Father's Day. There's more room inside for your own message and photo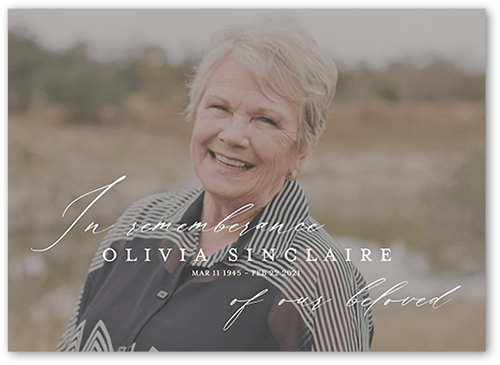 Remembering Our Beloved 5x7 Stationery Card by Float Paperie. Send your condolences with a solemn sympathy card. Personalize with a photo and your own message.