Modern Thanksgiving Cards
What customers have to say about our Thanksgiving Cards
January 22, 2019
Personalized Card Bliss
"Great quality card made from personal photo and personalized captions. Sometimes a store bought card doesn't capture the sentiment you're trying to portray. This is a fantastic option to create your own!"
January 12, 2019
Shutterfly products always look great!
"If you love one of your photos, turn it into a card! Whether it's a Thank you card, a sympathy card, a birthday card or any other kind of card, it'll turn out great!"
January 10, 2019
It exceeded my expectations
"Great, professional results"
"quick and easy. Great pricing."
January 5, 2019
Beautiful quality cards
"I love these cards and have ordered many over the years. The paper is very nice and heavy for both the cards and envelopes."
Modern Thanksgiving Cards
Thanksgiving is one of the most anticipated events of the year. Not only do you often get to spend time with people you love, but you get to do it while enjoying mouthwatering food. What's not to love?
Unfortunately, not everyone can get together with loved ones during the holidays. If you live far away from family, you can still show them you care. From sending heartfelt modern Thanksgiving cards to gifting personalized home décor, here are our top suggestions for showing far-away relatives you're thinking about them this Thanksgiving.
Cards With Purpose
Thanksgiving cards by Shutterfly are more than just folded paper. They are canvases waiting for your personalized touch. Try selecting a modern Thanksgiving card for a sleek, simplistic design that creates a contemporary backdrop for your family photo.
We recommend uploading a recent photograph so your relatives can see what your family looks like right now. This is especially important if you have young children because they change so drastically every year.
While Christmas cards are common and predictable, Thanksgiving cards are not frequently received. That makes each one an unexpected surprise that enhances the family bond during one of the most beloved American holidays. Sending out annual Thanksgiving cards is a great idea if you haven't seen your family in a while and want to keep in touch. Our modern cards come with your choice of signature or pearl shimmer cardstock.
Customized Gifts
If you want to send something extra along with your unique Thanksgiving cards, consider one of our many personalized gift options. Photo mugs make great Thanksgiving gifts because they're small and easy to ship. They're perfect for cold fall evenings when winter's knocking at the door.
Photo books are also easy to ship and let you show your loved ones exactly what your family's been up to all year long. Other thoughtful gift ideas include personalized blankets, frames and wall art. No matter what Thanksgiving gift you select, your loved ones will appreciate your thoughtfulness.
Related Products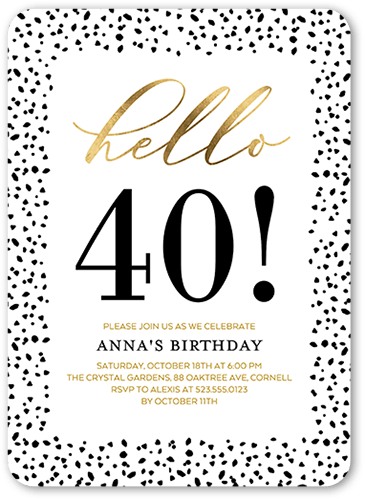 Hello Forty 5x7 Stationery Card by Stacy Claire Boyd. Another year older. Another year of fun. Invite all the guests with this stylish birthday invitation. Just add your favorite photos and all the event details.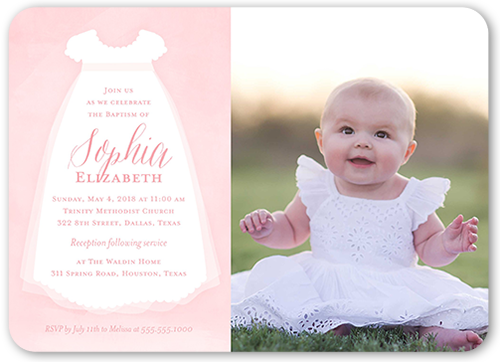 Lovely Purification Girl 5x7 Stationery Card by Stacy Claire Boyd. Invite everyone to this memorable and blessed occasion. Personalize this baptism invitation with all the event details.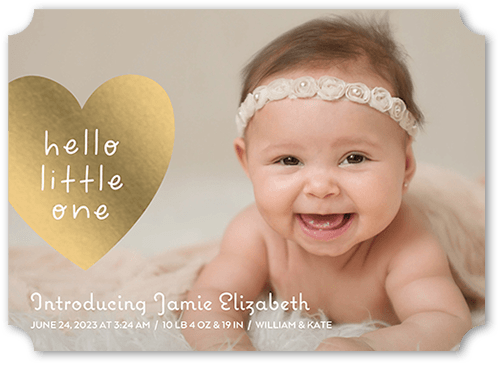 Hello Little One 5x7 Stationery Card by Stacy Claire Boyd. Announce your newest arrival with this stylish birth announcement. Add your baby's name, a favorite photo and the news everyone's been waiting for.