What customers have to say about our Stickers
January 24, 2019
Turned out Great!
"I had made some labels with my various forms of contact info. I decided that if the print was diagonal, it would show up larger. So I wrote out the info on several lines, then turned that into a .jpeg format. I was happy to find that the print was centered perfectly & no print ran outside or off the labels, and was very clear to read."
January 23, 2019
Just what I wanted
"Very good quality and came earlier than expected. Love them! Good price too."
January 23, 2019
Cute stickers
"Stickers of my kitty. Fun for teens."
January 14, 2019
Just Lovely!
"A nice elegant look. Customization is convenient However, I did not receive my free new user items. Please make sure my account is secure. I am a good customer and there are some recent errors that have never been experienced before. Thank you."
January 14, 2019
Beautiful
"These stickers are so nice but only the sale price makes them affordable."
Stickers for Gifts and More
Show off your monogram in a fun and decorative way with custom monogram stickers from Shutterfly. Bold colors, eye-catching styles, and intricate details make each of the designs in this collection a fashionable addition to your stationery collection. Browse the complete collection of sticker designs to choose the one you'll customize with the step-by-step personalization process.
Monogram Stickers with Personal Style
Become an instant designer the second you click the orange "personalize" button. Shutterfly guides you every step of the way. In a few prompted steps you'll finalize colors, upload photos into the design and complete it all with custom text. Whether you enjoy the simplicity of a single monogram or something a little more complex, Shutterfly offers a style to suit your needs. These stickers boast rounded corners for a contemporary look and come in sets of 24.
So Many Ways to Use Monogram Stickers
Monogram stickers make a versatile addition to your stationery collection. Use them to:
• Label Children's Items: Are you tired of kids leaving their lunch box, backpack, or binder? Label them with a custom sticker designed for your baby, and they will find their ways back into their little hands.
• As A Convenient Gift Tag: Present a bottle of wine to friends and family with a monogram sticker. The adhesive makes it easy to add these stylish stickers onto red gift wrap, a gift bag, or any other item.
• Label Items You Loan: Do you loan out movies, games, and books to friends and family? Mark the items you loan out with a monogram sticker, and they'll never forget where it came from.
Monogrammed Stationery Makes A Great Gift
Custom stationery isn't just a stylish addition to your collection; it's also a great fit for the friends and family on your shopping list. Create a thoughtful gift basket filled with monogram stickers, note cards, return address labels, notepads, and more. Add in a few of your favorite pens, a book of stamps, and present the whole thing in a decorative box to display on a shelf. With so many designs available, you'll find the ideal one to match the personality of the recipient.
Personalize your holiday with some family-inspired monogram stickers. These stickers make a classy addition to your festive stationary with great customization options. With Shutterfly's tools, you can create memorable products with your own photos and text. Here is a look at what you can do with these stickers and labels.
Related Products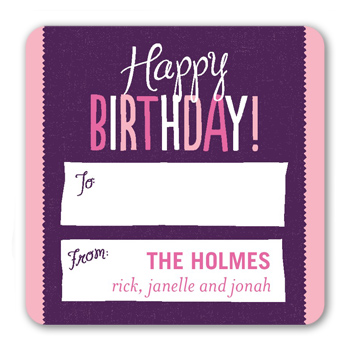 Big Balloon Wishes Girl Personalized Stickers. Customize stickers that will make you or your loved ones smile. Shop now!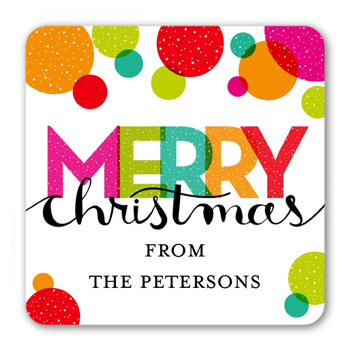 Bright Merry Bubbles Personalized Stickers. Sealed with a smile. These stickers are a great way to add a personalized touch to your greetings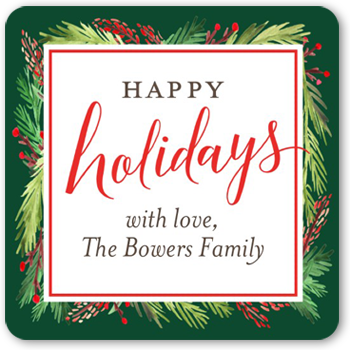 Happy Bordered Foliage Personalized Stickers. Sealed with a smile. These stickers are a great way to add a personalized touch to your greetings