What customers have to say about our Thank You Cards
January 27, 2019
Grateful for my thank you cards
"I ordered these cards to give out with my closing gifts to my buyers and I am so glad that I did. The quality is amazing and the print was perfect. Can't wait to use them!"
"Love the size, love the card stock, love how our photo fit so nicely."
January 27, 2019
Love these cards.
"Shutterfly always does a great job."
"Once again, Iove my end result from Shutterfly. The people love their personalized cards too."
January 26, 2019
These turned out so CUTE!!!
"The card stock is very heavy and makes it a nice writing experience. Quality, thick, great bright colors on the card. This is a great product and a wonderful purchase."
Monogram Thank You Cards
Planning your child's first birthday party is a momentous occasion that is almost more fun for you than it is for your child. Sending birthday invitations, planning cute party decorations and buying adorable monogram thank you cards is always an exciting process. Then, of course, there is the anticipated first birthday cake that is more likely to end up all over the floor than in your adorable child's mouth. Keep in mind that before you can finalize all of the birthday plans, you first need to come up with a theme that is fitting for the big occasion. Here are a few birthday party theme ideas to get you started.
Consider Matching the Nursery Décor
When choosing a party theme, keep your child's nursery décor in mind. Is his or her room decorated with fairies, superheroes, sports paraphernalia or animals? Try purchasing invitations, décor, gifts and thank you cards that complement the nursery.
Choose a Favorite Character
Your child will love seeing their favorite book or movie character come to life at their party. Whether it's Mickey Mouse, Cinderella or Old McDonald, you should be able to find paper ware, balloons and décor that feature your chosen character or at least tie into the Disney, princess or farm theme. Make the party extra special by inviting someone to come dressed up as your child's favorite character.
Choose a Theme Your Family Will Love
Since your child is still quite young, he or she probably won't care much about their party theme. If this is the case, you can choose a theme that your family will love. If your family is into sports, for example, a sports theme will be appreciated. If your family loves to travel, choose an international party theme. Your baby won't mind, and your family will love your thoughtfulness.
Although your child is too young to write, it is still important to send thank you cards after the party is over. Choose fun designs like monogram thank you cards featuring a photo of your child enjoying his or her birthday party. Before making your purchase, be sure to check out Shutterfly's coupon codes for special offers.
Related Products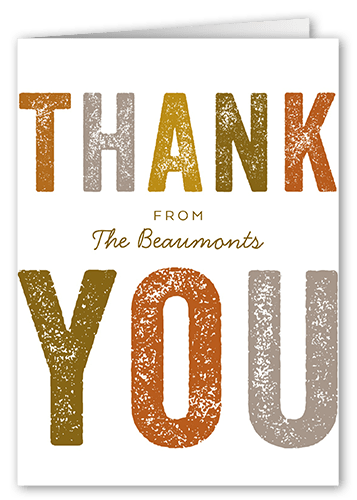 Thanks Gobble 3x5 Folded Card by Blonde Designs. Show just how much you appreciate them with this stylish thank you card. Add your favorite photos and a message of thanks.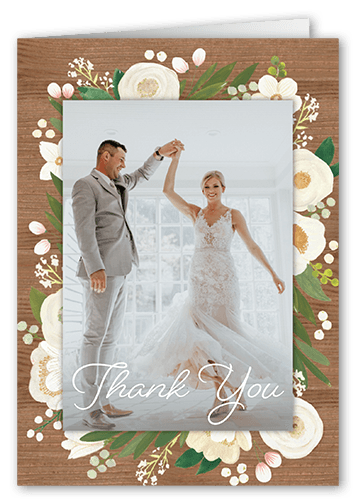 Elegant Bouquet 3x5 Folded Card by Petite Lemon. Because they deserve it. Give them a personalized thank you card to express your gratitude.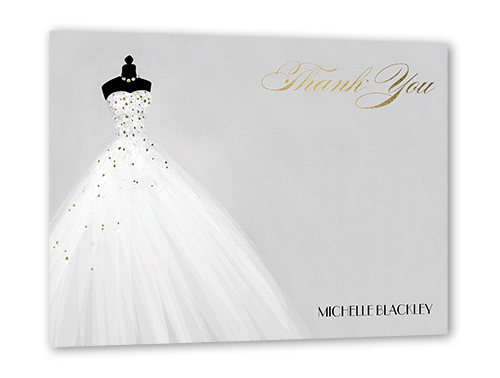 Exquisite Bride 3x5 Folded Wedding Thank You Card. Show just how much you appreciate them with this stylish thank you card. Add your favorite photos and a message of thanks