What customers have to say about our Business Cards
"Okay"
January 14, 2019
I would like to buy a greater quantity at a discount
"The business cards were exactly what I wanted. They arrived very quickly. I only wish that there was a choice of quantity to order with a discount for a larger quantity. I would have purchased a larger quantity. Two packages were too expensive compared to other printers."
December 18, 2018
Business cards
"The cards were exactly what I expected and I was very pleased with them."
December 3, 2018
This is My Second Purchase and Won't be My Last
"Love these personal monogram calling cards. This was my second purchase. I only needed to upload a new (more recent) photo. Great quality card. Easy ordering and quick delivery. Perfect!"
November 20, 2018
Great cards
"I made these for my husband so he could give out his contact information to friends and acquaintances. They are very sharp."
Boosting Your Brand With Photo Business Cards
Whether you have a well-established local business or focus on building a personal brand, photo business cards let people know how to get in touch with you. They also show off a photo that supports your image.
To promote a childcare business, a picture of a happy child is a relevant addition to a photo business card, and if you groom show horses for a living, an equine with a gleaming coat and meticulous braids in its mane works well to decorate the card. You can focus on certain colors too, such as selecting grey business cards or designs with a white background.
Thanking Your Supporters for Their Patronage
Your target audience is instrumental in helping your brand reach new heights. Including a hand-written thank you card with a sweater knitted as part of your thriving craft business or slipping one inside a padded envelope before mailing a box of homemade chocolates lets you convey appreciation and increases your name recognition in a recipient's mind.
You can discover creative designs featuring beautiful fonts, vibrant colors and a few all-important photos. Our online uploading functionality allows choosing pictures from your collection at home and transferring them onto this website before ordering. You can even upload from a smartphone or iPad.
Making the Most of Relaxation Time
Developing your brand is an ongoing process. However, taking time for self-care helps you stay on track to meet goals and conquer challenges. One of our plush pillows is an excellent companion that gives extra support behind your back or head as you read a novel, sip tea and meditate on the day's events or play peek-a-boo with your energetic toddler. You can take your pick of sizes and customize the front of the accessory with a cherished image.
Shutterfly features a plentiful selection of customizable products to support your business aspirations, decorating plans and more. We make online shopping simple.
Related Products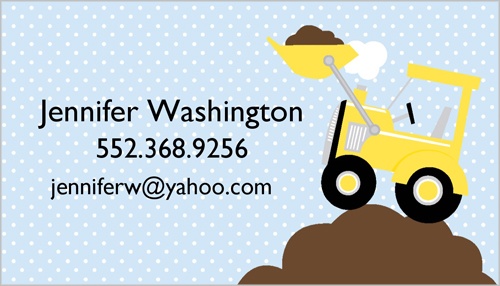 Dig It Custom Business Cards by Stacy Claire Boyd. Everyone "digs" your boy. The simple, child-like graphics on this calling card feature a big yellow earth-mover sitting atop a pile of dirt. Corresponding invitations, thank you cards, address labels and ...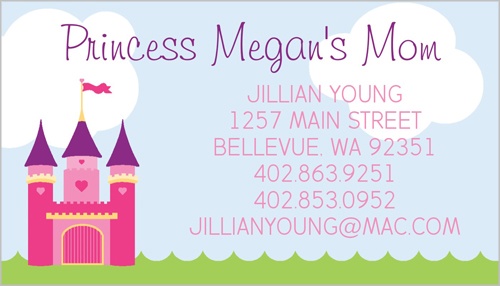 Ever After Custom Business Cards by Petite Lemon. Great for park visits, play dates, school functions or when you're on the go, these delightful calling cards make a stylish first impression. Corresponding invitations, thank you cards, address labels and gift ...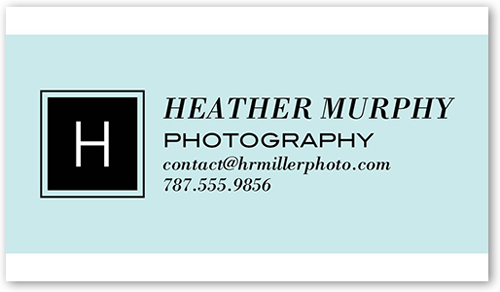 Initial Block Custom Business Cards by Stacy Claire Boyd. Create unique business cards in modern and classic styles. Set of 50 cards start at just $15.00