What customers have to say about our Business Cards
"Okay"
January 14, 2019
I would like to buy a greater quantity at a discount
"The business cards were exactly what I wanted. They arrived very quickly. I only wish that there was a choice of quantity to order with a discount for a larger quantity. I would have purchased a larger quantity. Two packages were too expensive compared to other printers."
December 18, 2018
Business cards
"The cards were exactly what I expected and I was very pleased with them."
December 3, 2018
This is My Second Purchase and Won't be My Last
"Love these personal monogram calling cards. This was my second purchase. I only needed to upload a new (more recent) photo. Great quality card. Easy ordering and quick delivery. Perfect!"
November 20, 2018
Great cards
"I made these for my husband so he could give out his contact information to friends and acquaintances. They are very sharp."
Custom Business Cards
Business cards are, as much as ever, essential staples of the professional world. If you're in an important meeting with a new client or on the hunt for a new job, exchanging business cards is a great, time-tested way to stay in contact. With Shutterfly, you can design your own business cards online so they perfectly suit your style and represent your personal or professional brand. Whether you're in real estate, construction, photography, catering, jewelry, auto detailing, or interior design, you'll find creative, modern templates for your business, startup, LLC, boutique, or side hustle. Our custom business cards are both elegant and affordable, allowing you to customize your cards to the limits of your imagination.
Create Your Own Unique Business Card
Business cards are small and they happen to pack quite a bit of information. When you're on the go but need to exchange or share your information, they may be your new best friend. Limit your custom business cards to your name and number or deck them out with your address, email, phone number, LinkedIn, or anything else you want to include. Give it an extra splash by adding your photo, artwork, or a custom design. It's all about networking and making deeper connections. Use our design templates to make your personalized calling cards look exactly the way you want them to, whether you're looking for something fancy or a simple, minimalist business card. And remember, you don't need to be a graphic designer to make your own custom business cards. With Shutterfly, it's both easy and fast to make and order cute, printable, high-quality cards that will make a lasting impression.
The Best Business Cards for Local Shops, Services, Startups, and More
Business cards are simply indispensable for so many professionals. Whether you're an attorney, handyman, electrician, esthetician, notary, artist, DJ, massage therapist, realtor, or paparazzi, having a sharp, designer business card can put your critical business information in the hands of your customers or clients and set you apart from the competition. Your business might be small or large, or you might want to design a business card as help in seeking a job. Whatever your circumstances and career goals, crafting a customized business card can help you make a lasting impression. Explore our cute, creative templates for one that speaks to you and then personalize your printable business card to make it unique. Consider, as you customize, how elements of your card will reflect your brand, business, organization, position, or industry. Someone making a business card for a nail or hair salon, for instance, might want a different look than a card made for a church, bakery, tree service, or car wash. Likewise, candle makers, tattoo artists, power washers, barbers, roofers, landscapers, and interior designers would presumably present themselves in very different ways. Luckily, with Shutterfly, you have the ability to change business card colors, layouts, fonts, and more to capture the essence of your brand or organization.
Emergency Contact Cards for Kids
Creating a customized card for your child or toddler is a thoughtful way to make sure he or she can contact you in emergencies. Your child, in these circumstances, can present their emergency contact cards to school or camp representatives, airplane, train, or theme park employees, or others who could call, text, or email you or another caregiver. Add your child's name, your name, you contact information, teach your little one how to use their calling card so they can feel safe in situations where they might need it.
Related Products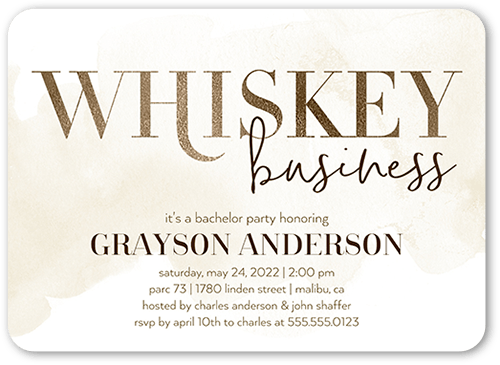 Whiskey Business 5x7 Stationery Card by Éclair Paper Company. Ready to party? Invite all the girls to a fabulous fete with Bachelor Party Invitations.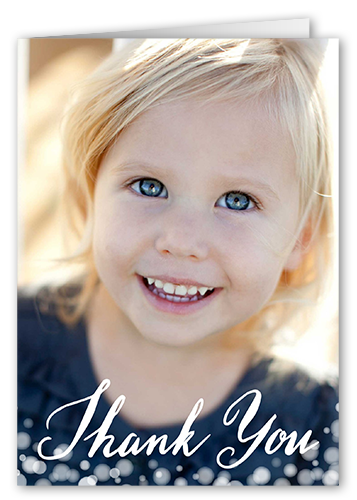 Beautiful Bokeh Thanks 3x5 Thank You Card. Show just how much you appreciate them with this stylish thank you card. Add your favourite photos and a message of thanks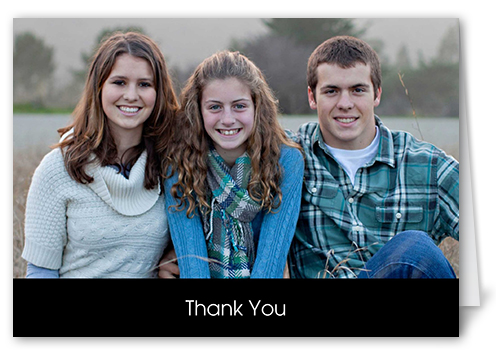 Classic Band Gratitude 3x5 Thank You Card. Show just how much you appreciate them with this stylish folded thank you card. Add your favorite photos and a message