What customers have to say about our Business Cards
"Okay"
January 14, 2019
I would like to buy a greater quantity at a discount
"The business cards were exactly what I wanted. They arrived very quickly. I only wish that there was a choice of quantity to order with a discount for a larger quantity. I would have purchased a larger quantity. Two packages were too expensive compared to other printers."
December 18, 2018
Business cards
"The cards were exactly what I expected and I was very pleased with them."
December 3, 2018
This is My Second Purchase and Won't be My Last
"Love these personal monogram calling cards. This was my second purchase. I only needed to upload a new (more recent) photo. Great quality card. Easy ordering and quick delivery. Perfect!"
November 20, 2018
Great cards
"I made these for my husband so he could give out his contact information to friends and acquaintances. They are very sharp."
Red Business Cards Help People Create Connections With You
Red business cards are staples for people who understand the importance of networking with others. The vibrant color is noticeable and pleasing to the eye. Some of the red business card designs available from Shutterfly feature shades of yellow or gold offering brilliant contrast. You can also look for monogrammed business cards that capitalize on a classic look.
No matter which design you choose, the business card makes it easier to build lasting relationships with new friends, potential work partners, parents from your son's preschool and the other individuals encountered in life's journey. The front of the card can also include your job title, which may help people remember how they met you and where.
Making Sure People Find You After a Move
For both business and personal reasons, it's crucial to spread the word about upcoming changes in location — whether those changes relate to your office space or home address. Our themed Christmas moving announcements let you break the news in plenty of time.
Plus, announcements include enough space to feature your updated address and an image of the new place. Instead of focusing on the property, you could also add a family photo to the front of the card.
By using these specialized paper products, you can rest assured people will always show up at the correct place. These announcements also prevent you from making time-consuming phone calls to clarify the move.
Bringing Loved Ones Together for a Birthday
The guest list for a birthday party often includes attendees the person of honor met in a variety of places. It's easy to publicize an upcoming celebration with our birthday invitations for adults. We also have designs for kids. Whether you're planning a surprise or not, birthday greetings set the mood for a festive occasion.
Shutterfly helps you nurture the relationships made through the years and show people they're valued. You can browse our assortment of customizable products now.
Related Products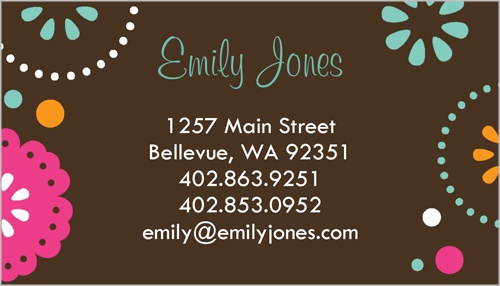 Cocoa Fiesta Custom Business Cards by Petite Lemon. Bold iconic flowers make a bright statement. This trendy calling card will perfectly suit your style. Corresponding invitations, address labels, and gift tags are also available.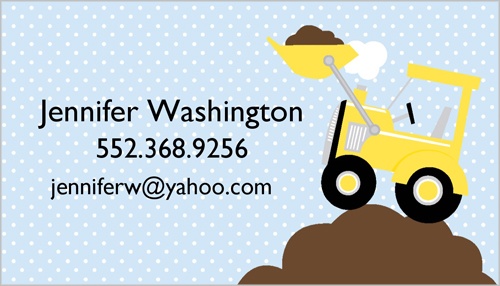 Dig It Custom Business Cards by Stacy Claire Boyd. Everyone "digs" your boy. The simple, child-like graphics on this calling card feature a big yellow earth-mover sitting atop a pile of dirt. Corresponding invitations, thank you cards, address labels and ...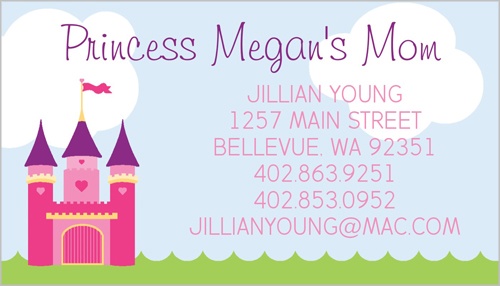 Ever After Custom Business Cards by Petite Lemon. Great for park visits, play dates, school functions or when you're on the go, these delightful calling cards make a stylish first impression. Corresponding invitations, thank you cards, address labels and gift ...