What customers have to say about our Business Cards
"Okay"
January 14, 2019
I would like to buy a greater quantity at a discount
"The business cards were exactly what I wanted. They arrived very quickly. I only wish that there was a choice of quantity to order with a discount for a larger quantity. I would have purchased a larger quantity. Two packages were too expensive compared to other printers."
December 18, 2018
Business cards
"The cards were exactly what I expected and I was very pleased with them."
December 3, 2018
This is My Second Purchase and Won't be My Last
"Love these personal monogram calling cards. This was my second purchase. I only needed to upload a new (more recent) photo. Great quality card. Easy ordering and quick delivery. Perfect!"
November 20, 2018
Great cards
"I made these for my husband so he could give out his contact information to friends and acquaintances. They are very sharp."
Whimsical Business Cards Showcase Your Sense of Fun
When building your company or personal brand, a lighthearted approach is often best. For example, if you own a toy store or have a profitable travel blog that encourages people to go globetrotting and not hold back, whimsical business cards match your career.
The whimsical business card collection available from Shutterfly features floral designs, stars, hearts, and more. You can also choose from several fonts. Then, all you need is to add details such as your job title, email and street address. Our internet-based uploading tools are quick and easy to use while customizing your cards.
Giving Yourself Time To Have Fun
When focusing on a whimsical career path, it's important to keep a sensible balance between work and life. Our inventory includes several engaging products for kids and the young at heart, such as memory games and puzzles. You can keep some on hand to stay entertained during breaks from tackling your to-do list and bring them out if youngsters visit.
These items are also great to use when hosting parties. They encourage people to get involved in shared activities and create lasting memories.
It's also possible to customize one side of the items with a photograph. You could choose one that captured your gleeful expression while driving a bumper car at the county fair last summer or go with a photo of you and your partner riding on a Ferris wheel.
Staying Powered Up While On the Go
Regardless of your businesses' structure or type, a mobile gadget makes it easier to stay in touch with clients, colleagues, vendors and others who are essential for company operations. A portable charger from Shutterfly features a slim, lightweight design and charges up to two devices at once. It has an LED power level indicator, too, so you can monitor the status of tech tools at a glance.
You can depend on Shutterfly and discover a wide range of products for business and pleasure. Our easy-to-use website leads to streamlined experiences.
Related Products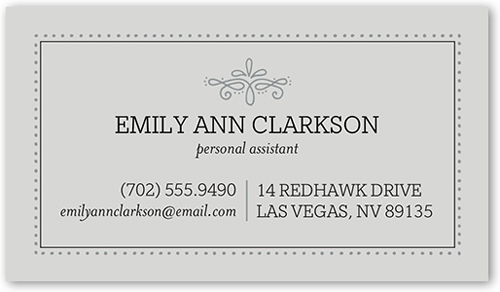 Charming Dotted Border Custom Business Cards by Blonde Designs. Create unique business cards in modern and classic styles. Set of 50 cards start at just $15.00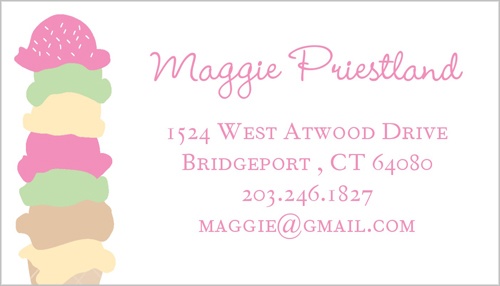 Ice-cream Scoop Personalized Business Cards by Yours Truly. I scream. You scream. We all scream for ice cream. These sweet calling cards are perfect for all occasions. Corresponding invitations, thank you cards, address labels and gift tags also available.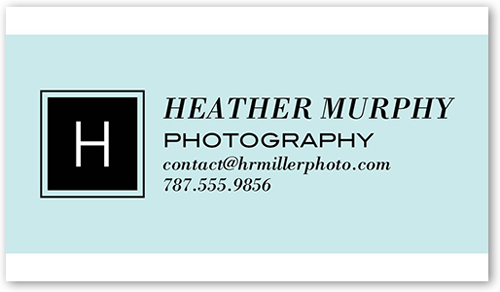 Initial Block Custom Business Cards by Stacy Claire Boyd. Create unique business cards in modern and classic styles. Set of 50 cards start at just $15.00