What customers have to say about our Business Cards
"Okay"
January 14, 2019
I would like to buy a greater quantity at a discount
"The business cards were exactly what I wanted. They arrived very quickly. I only wish that there was a choice of quantity to order with a discount for a larger quantity. I would have purchased a larger quantity. Two packages were too expensive compared to other printers."
December 18, 2018
Business cards
"The cards were exactly what I expected and I was very pleased with them."
December 3, 2018
This is My Second Purchase and Won't be My Last
"Love these personal monogram calling cards. This was my second purchase. I only needed to upload a new (more recent) photo. Great quality card. Easy ordering and quick delivery. Perfect!"
November 20, 2018
Great cards
"I made these for my husband so he could give out his contact information to friends and acquaintances. They are very sharp."
Customizing Your White Business Card Design
An appealing white business card upholds your reputation and lets people know the easiest ways to reach you. When shopping at Shutterfly, it's easy to use our online uploading tools and add an image after looking through all our white business cards and selecting your preference.
If you make a living decorating cakes, an image of a detailed layer cake is a good choice for a photo. Or, if you take care of kids while their parents work or enjoy time alone, you might go with a picture of youngsters playing together. Uploading imagery is even possible on a Flash-enabled smartphone or tablet.
Staying Aware of Personal and Work-Related Events
When life gets busy, calendars highlight obligations. You can use one of our beautiful wall calendars to simplify juggling the responsibilities of your work life and personal time. We offer an assortment of over 50 design options.
Photos add character to the pages. You might emphasize a theme by using snapshots from last year's vacation to Italy or focus on pictures of all the pets that have enriched your life.
You can also buy a calendar magnet featuring all the months on the front. It's helpful if you need to know which day of the week your birthday or wedding anniversary falls on this year. Rounded corners on the accessory make it look stylish on your refrigerator door or a similar metallic surface.
Rewarding Yourself for Continual Hard Work
Regardless of your career goals, it's necessary to reflect on all the effort put into occupational objectives. You can quench your thirst while thinking about days gone by and use a handsome pilsner glass to hold your favorite brew. Staying diligent is essential, but so is maintaining a balance between work and relaxation.
You can discover the personalized products available from Shutterfly that align with your business and personal aspirations. Shipping your items straight to your door gives you more time to spend doing other things.
Related Products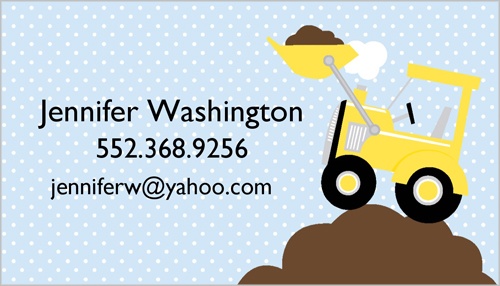 Dig It Custom Business Cards by Stacy Claire Boyd. Everyone "digs" your boy. The simple, child-like graphics on this calling card feature a big yellow earth-mover sitting atop a pile of dirt. Corresponding invitations, thank you cards, address labels and ...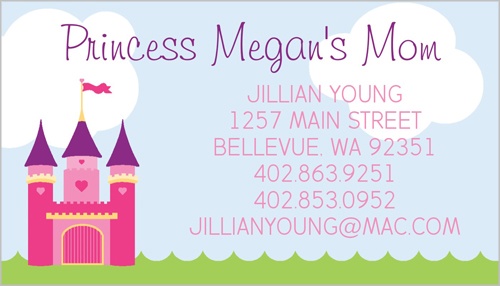 Ever After Custom Business Cards by Petite Lemon. Great for park visits, play dates, school functions or when you're on the go, these delightful calling cards make a stylish first impression. Corresponding invitations, thank you cards, address labels and gift ...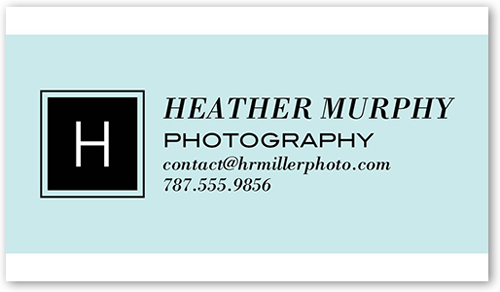 Initial Block Custom Business Cards by Stacy Claire Boyd. Create unique business cards in modern and classic styles. Set of 50 cards start at just $15.00