Premium Baby Shower Invitations
What customers have to say about our Baby Shower Invitations
January 26, 2019
I would buy this again definitely!
"This invitation is beautiful I just wish the liners that came with it stuck better"
January 25, 2019
Perfect invite
"These are so cute and came exactly as I expected. Love them!"
January 24, 2019
In love with the shower invites
"These invites are so cute. They came just as ordered. I love shutterfly. They never disappoint."
January 22, 2019
I would buy this product again.
"Bought this for my baby shower invitations and it exceed my expectations."
January 21, 2019
I really liked my purchase experience
"I needed to order baby shower invites. I was pleasantly surprised to find out I could have Shutterfly take care of the invitees addresses, return addresses, and stamps! What a time savor! And the invitations are adorable!!"
Baby Shower Hosting Made Easy
Planning a baby shower requires plenty of preparation, from creating a guest list to decorating the venue and designing a delicious menu. Sending out invitations and collecting RSVPs is another important step of the process. With premium paper baby shower invitations, you can simplify this task.
These baby shower invitations add an elegant touch to this special occasion. In addition to informing guests of the upcoming celebration, these invitations also showcase charming modern designs for baby boys and baby girls.
Baby Shower Party Planning
Use premium paper baby shower invitations to share baby shower information with your guest list. These invitations can provide all of the information guests need for an upcoming baby shower. In addition to including the mother-to-be's name, add the date, time, and location of the event. Include RSVP contact information so that you can secure an accurate head count. Finally, consider adding the baby's name and sex as well as registry information so that guests have no trouble finding the perfect gift.
Baby Shower Invitation Design Tips
With many available designs, this collection of baby shower invitations has something for everyone. By selecting the premium shimmer cardstock, you'll instantly add an elegant touch to your stationery. You'll have a few other selections to make as well, including the number of photos, baby's sex, and card size. Then, select a flat or folded invitation.
Once you've made these selections, you can explore the available designs. Your favorite design can be personalized with all of the information about the baby shower. Add the relevant text, and then upload a photo to the invitation for a personalized touch.
Shutterfly simplifies party planning with its array of personalized baby shower invitations. Celebrate a mom-to-be with these chic premium shimmer invitations that kick off the festivities with a stylish touch. While you're here, shop Shutterfly's collection of personalized gifts for kids, which might be the perfect way to celebrate a growing family.
Related Products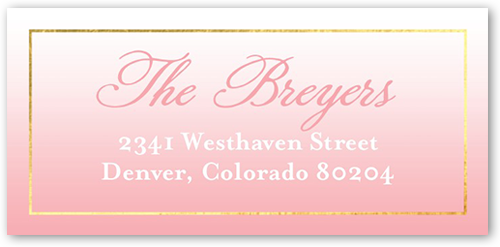 Love Won't Fade Girl Baby Shower Labels. Address your envelopes with stylish address labels. Corresponding invitations, gift tags and thank you cards are also available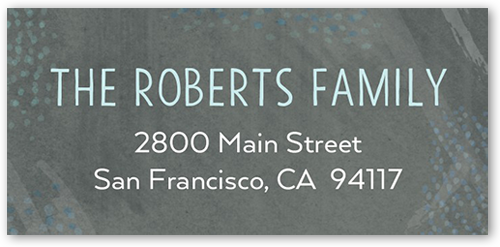 We Dig Trucks Baby Shower Labels. Address your envelopes with stylish address labels. Corresponding invitations, gift tags and thank you cards are also available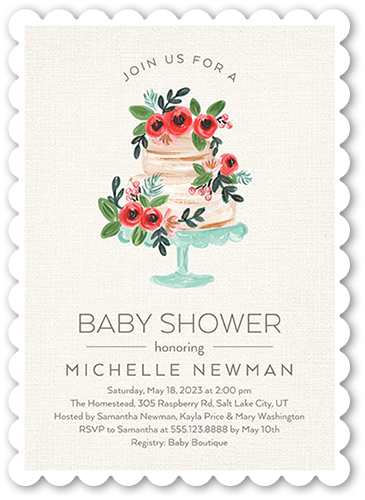 Floral Sweets 5x7 Stationery Card by Stacy Claire Boyd. Shower her with love and a stylish baby shower invitation. Personalize it with the party details.