Purple Valentine's Day Cards
What customers have to say about our Valentine's Day Cards & Stationery
January 23, 2019
The cards were great
"Shutterfly does a great job on their products --I have gotten, from prints, cards, calendars and art."
January 22, 2019
Personalized Card Bliss
"Great quality card made from personal photo and personalized captions. Sometimes a store bought card doesn't capture the sentiment you're trying to portray. This is a fantastic option to create your own!"
January 22, 2019
Personalized Valentines Day Cards
"My daughter will be handing these cards out to her classmates for Valentines."
January 20, 2019
Absolutely loved my purchase
"Omg....i ordered a personalized valentines day card for my boyfriend and when I tell you I am so in love with it. I absolutely love it. Great job and I will definitely be using your services again. I love it and I know he will love it. Thank you so so much."
January 17, 2019
Please Update the year to 2019!!!
"Hi! I love your design and am hoping to use it for my daughter's valentines cards. Is there anyway you can update the design?! I tried to find a way to email you directly but was unable to. Thanks :)"
Go Unique This Year With Purple Valentine's Day Cards
Valentine's Day is just around the corner, and love is already in the air. It's the one day every year where you get to tell everyone how much you love them, whether it's your significant other, a family member or a close friend. Shutterfly gives you a distinctive way to do that with purple Valentine's Day cards.
DIY Cards Add a Personal Touch
When you were little, your mom probably loved getting homemade cards from you. The sentiment that comes with creating something yourself shows you put your heart into it. That was what she really appreciated. You can reclaim that feeling by creating your own Valentine's Day card on Shutterfly. By adding images, choosing background styles and writing your own original text that so eloquently states your feelings, you create a personalized card filled with love that is sure to light up mom's face.
Make a Sweet Card for Your Honey
If you are trying to find a card for your significant other, Shutterfly lets you design a card that matches his or her personality, likes and style. Add in a Valentine's Day quote and a few words expressing the depth of your love. Complete the whole package with a gift, such as an iPhone case with a cute image of the two of you on it, and you have just constructed a sweet memory that will last much longer than any regular Valentine's card.
Why Purple?
Why choose the color purple? Purple Valentine's Day cards are an outside-of-the-box choice. It isn't the traditional red or pink that your loved one would expect, adding a bit of uniqueness for the special person in your life. Plus, this color means royal, creative and courageous, so if you are looking for a way to communicate these ideas without actually saying them, then go with purple this February 14th.
Shutterfly makes it easy to show love with elements that reflect your particular care. With many design options to choose from, you are sure to make many hearts glow this Valentine's Day.
Related Products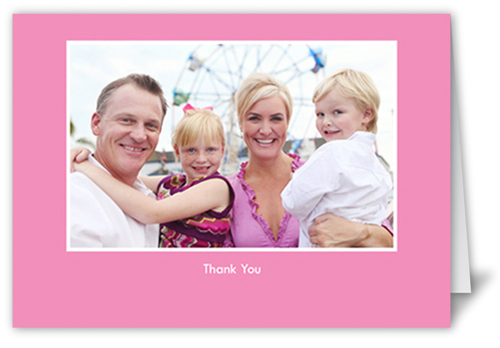 Classic Bubblegum Baby Girl 1st Birthday Invitation. Invite all the guests with this stylish birthday invitation. Just add your favorite photos and all the event details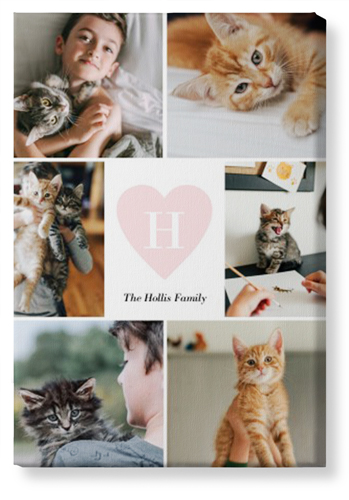 Painted Heart Monogram Framed Canvas Print by Shutterfly. A gallery-style wall art features one or more favorite photos. Makes an elegant gift, too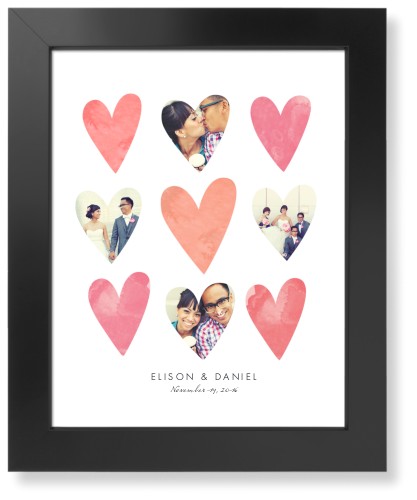 Heart Collage Art Print by Shutterfly. Turn a favorite image into a stunning gift, or addition to your own space, with a gallery-quality premium cardstock art print.