Religious Christmas Birth Announcements
What customers have to say about our Christmas Birth Announcements
January 9, 2019
Looks great!
"I only used one with one picture and it looks really good with the picture I put in it. The only thing I would like is that if I don't put additional pictures in it, then I would like to have the option to put some text on it."
December 31, 2018
Cute, simple, decorative and plenty of room for my words.
"It had all the lines I needed to place information on."
December 30, 2018
Awesome quality
"Happy with product and amazing customer service"
December 27, 2018
Quality cards
"Shutterfly always delivers the up most quality when it comes to creating cards. Our order looked great! And shipped fast!"
December 26, 2018
We loved these as Christmas Cards
"Beautiful!"
Religious Christmas Birth Announcements
Welcoming a new baby to the world is one of the most beautiful moments in a person's life and, as such, deserves to be marked in a unique and memorable way. Whether you've just welcomed your first baby into the world - or your fourth - it's a momentous occasion that you'll want to let all of your loved ones know about. And, if your little one has arrived just in time for Christmas, we can't think of a more perfect way to share this wonderful news than by sending out gorgeous Christmas birth announcements! Shutterfly's Christmas birth announcement designs can easily be personalized using our online customization tool, enabling you to upload a precious picture of your newborn. You can also write a custom message with special details.
Announce Your Christmas Birth Arrival in Style
Our Christmas birth announcements offer a precious way to share the joy of your baby's birth with your family members and friends. Displaying a beautiful photo of your new family member, these announcements will make a lasting impact on your recipients as soon as they see your announcement. To get started creating your birth announcements, browse our selection of designs and choose your favorite. Then have fun customizing the template to create a one-of-a-kind announcement. Add details everyone will want to know, such as your baby's name, date of birth, time of arrival, birth weight and length. You can also select your favorite colors, font styles and other design features from our customization options to showcase your personal style. Then upload a picture of your newborn to be shown off front-and-center. One of the most popular birth announcement photo design options showcases one single photo of your newborn. Another favorite option is to create a collage of photos. No matter which design option and layout you choose, everyone will love your personalized announcements and will be excited to meet the newest member of your family.
Design Custom Envelopes for Christmas Birth Announcements
Dress up the envelopes your birth announcements will be sent in by adding address labels and stickers. Not only will these stationery add-on items elevate the overall look of your birth announcement package, but they will help ensure they stand out in the mail. Share the joy of your Christmas baby with a festive holiday birth announcement photo card. Our Christmas birth announcement cards ensure a memorable holiday card for every recipient. You only introduce your baby to the world once, so this Christmas go all out with a one-of-a-kind baby announcement card!
Related Products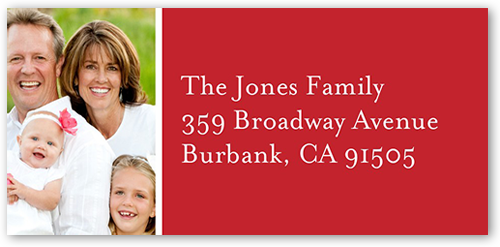 Say goodbye to handwriting your address on every single envelope. Whether you send a lot of correspondence throughout the year or you're getting ready to send invitations or cards for a special occasion, address labels make the process quick, fun ...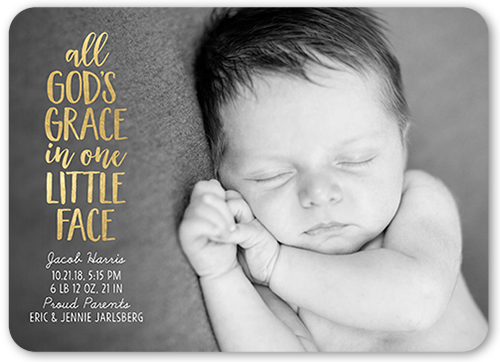 God's Grace 5x7 Birth Announcement Card. Announce your newest arrival with this stylish birth announcement. Add your baby's name with a photo and the news everyone's been waiting for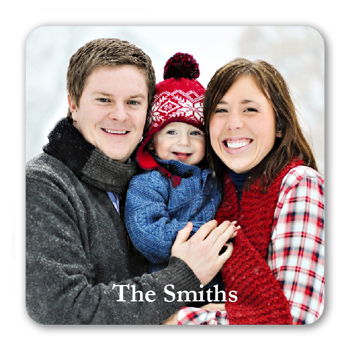 Basic Custom Stickers. Customize stickers that will make you or your loved ones smile. Shop now!