Stationery Gifts for Teens
What customers have to say about our Stationery Gifts for Teens
January 21, 2019
I would buy this again
"People love the personalized note pads"
January 20, 2019
This is my second order for a notepad. Love it.
"I'll be ordering more as soon as I use this one up."
"Great quality! Very cute!"
January 12, 2019
Thie notebook is a favorite!
"What fun to give this to a young family to use! They always love it."
January 11, 2019
Love these notepads
"i order them often.. they are great!"
Stationery Gifts for Teens
Create personalized stationery gifts for teens with Shutterfly. Do you have a teen in your life you need to buy a gift for but aren't sure what to get? While each teen is unique and has their own personal style, interests and yes, opinions, one type of gift that will be useful for just about any teen is personalized stationery. Your favorite teen or tween will be happy to receive personalized stationery that suits their personal style. Customize each item with their favorite photos and designs to make special personalized gifts made just for them.
Cool Custom Stationery Designs for Teens
Shutterfly has a modern, stylish collection of stationery gifts for teens, making it easy to find just the right item for yours. Personalized thank you cards with corresponding custom address labels will encourage your teen to write letters to friends and family members—and is a wonderful way to get your teen to spend time off screens! You'll also find personalized notepads for doodling or jotting down ideas and to-do lists, and other practical yet stylish items. With so many designs to choose from, you'll easily find a design that is a great fit for your teen's personality and style. Once you've selected the perfect match, personalize it to suit your teen even more with our user-friendly online customization tool. Choose from our customization options, including colors, font size and style and other design features to get the exact look you want to make your teen's stationery truly unique.
Personalized Stationery and More Gifts for Teens
If you're getting thank you cards, it's a great idea to also get address labels to add some personality and flair to the envelopes the cards will be sent in. Personalized teen stationery is stylish and will add fun and flair to any correspondence they send. From thank you notes for gifts they receive for birthdays and holidays, to letters to keep in touch with friends and family who live far away, your teen will love using stationery that showcases their individual style. Plus, they will love having a personalized product that has their name, monogram or initials on it, making it indisputably their own. Looking for more personalized gifts for teens? See our collection beyond personalized stationery, from home décor to accessories and more. You can also make them the best photo books so they can flip through their favorite memories whenever they want.
Related Products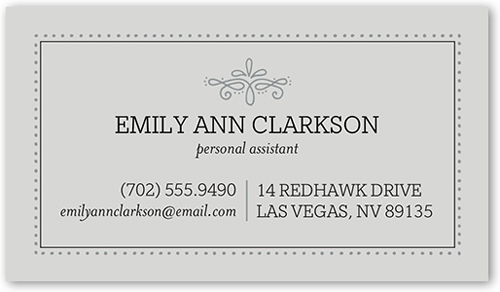 Charming Dotted Border Custom Business Cards by Blonde Designs. Create unique business cards in modern and classic styles. Set of 50 cards start at just $15.00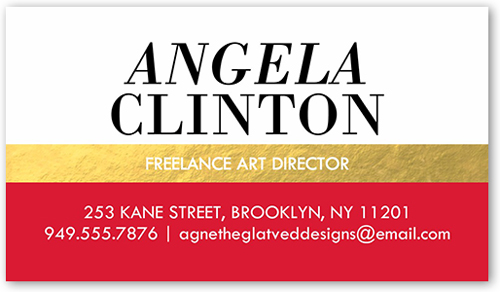 Gilded Expression Custom Business Cards by Blonde Designs. Create unique business cards in modern and classic styles. Set of 50 cards start at just $15.00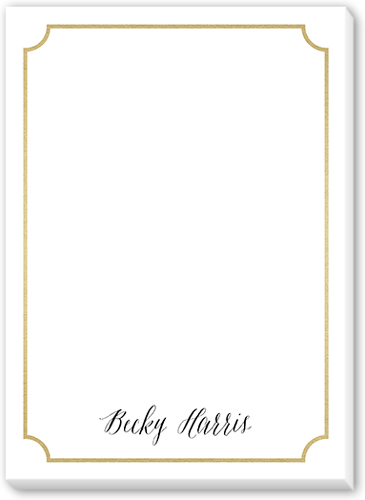 Bordered List 5x7 Notepad by Yours Truly. Jot down your notes on this personalized notepad. Just add your name and you're done. Makes a great gift, too.