Flat Rehearsal Dinner Invitations
What customers have to say about our Rehearsal Dinner Invitations
January 22, 2019
Personalized Card Bliss
"Great quality card made from personal photo and personalized captions. Sometimes a store bought card doesn't capture the sentiment you're trying to portray. This is a fantastic option to create your own!"
January 21, 2019
Love love love my invitations
"I made wedding rehearsal dinner invitations. They are perfect! Can't wait to send them out."
January 20, 2019
Beautiful!
"These turned out absolutely beautiful! The pearl shimmer paper adds an extra sparkle and makes them even prettier!"
January 12, 2019
Shutterfly products always look great!
"If you love one of your photos, turn it into a card! Whether it's a Thank you card, a sympathy card, a birthday card or any other kind of card, it'll turn out great!"
January 10, 2019
It exceeded my expectations
"Great, professional results"
Flat Rehearsal Dinner Invitations
Shutterfly's flat rehearsal dinner invitation designs offer a fun and personalized way of inviting your wedding party and closest friends and family members to your wedding rehearsal dinner. We offer a wide array of invitation styles, from classy and chic to whimsical and artistic. No matter which design you choose, you're guaranteed to make a memorable statement about your rehearsal dinner. Family members and friends will be delighted to receive your unique invitations and will be excited about attending your special pre-wedding event!
Design Your Flat Rehearsal Dinner Invitations
Browse Shutterfly's selection of stylish flat wedding rehearsal dinner invitation designs. You won't have to search for long before finding the design that perfectly complements your personality, style and wedding theme. Whether you're going for a minimalist, luxurious, fun or modern look, you'll find what you're looking for in our collection. Once you've selected your favorite design, choose from our variety of customization options to further personalize your rehearsal dinner invitation and add your own special touches. You can choose from our array of color combinations, trim styles, font sizes and styles and cardstock. Whether you go with a non-photo invitation or upload an engagement or other special photo of you and your partner, your flat wedding rehearsal dinner invitations will be one-of-a-kind. Of course, you'll want to remember to add all of the important details about your rehearsal dinner that your guests need to know, such as the date, time, location and dress code. Be sure to also add a RSVP-by date with a response card and contact name, phone number and email address so that you can plan accordingly.
Pair Wedding Invitations With Custom Address Labels
Ensure your invitations stand out in the mail by adding style and color to the envelopes with our personalized address labels, postage stamps and stickers. When you decorate your envelopes with these simple stylish touches, your invitations will be sure to grab the attention of your invitees before they even open them! You can design each stationery accessory to match the theme of your rehearsal dinner and wedding invitation so everything is cohesive and matches.
Complete Your Wedding Stationery Suite
Create a cohesive look for all your wedding stationery needs by designing every piece in your suite with Shutterfly. Create custom wedding invitations and rehearsal dinner invitations with the same thing. We also have lovely designs for everything you need before and after your wedding, as well as for your wedding day. Check out our save the dates, wedding invitations, thank you cards, programs, guestbooks, menus, place cards, napkins and more.
Related Products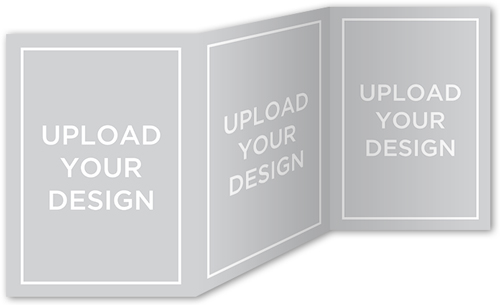 Upload Your Own Design Wedding Rehearsal Dinner Invitation. The big night before the big day. Invite all your guests with stylish rehearsal dinner invitations