Whimsical Valentine's Day Cards
What customers have to say about our Valentine's Day Cards & Stationery
January 23, 2019
The cards were great
"Shutterfly does a great job on their products --I have gotten, from prints, cards, calendars and art."
January 22, 2019
Personalized Card Bliss
"Great quality card made from personal photo and personalized captions. Sometimes a store bought card doesn't capture the sentiment you're trying to portray. This is a fantastic option to create your own!"
January 22, 2019
Personalized Valentines Day Cards
"My daughter will be handing these cards out to her classmates for Valentines."
January 20, 2019
Absolutely loved my purchase
"Omg....i ordered a personalized valentines day card for my boyfriend and when I tell you I am so in love with it. I absolutely love it. Great job and I will definitely be using your services again. I love it and I know he will love it. Thank you so so much."
January 17, 2019
Please Update the year to 2019!!!
"Hi! I love your design and am hoping to use it for my daughter's valentines cards. Is there anyway you can update the design?! I tried to find a way to email you directly but was unable to. Thanks :)"
Send Love With a Whimsical Valentine's Day Card
It seems like it was just Christmas, but the New Year has now passed and Valentine's Day is right around the corner. Now is the time to prepare to give your special someone a thoughtful gift! This Valentine's Day, say "I love you" with whimsical Valentine's Day cards. Shutterfly has an assortment of templates and designs to choose from and customize to your liking. It's easy to create a kids Valentine's Day card with a special picture of you with your loved one accompanied by a heartfelt message!
Designing Your Valentine's Day Cards
We have everything you need to turn your special memories into high-quality cards at your fingertips. With Shutterfly, all you have to do is choose your desired template, upload your pictures, and include a meaningful greeting or quote. For the photos, you can include pictures from your engagement, wedding, or another special occasion. If you and your partner love being silly and casual, why not include some of your favorite selfies? You can take these cards in any direction you want!
Are you stumped with what to write in your card? Check out our tips for Valentine's Day quotes to include. It's a quick guide to make sure you craft the perfect message to touch your loved one's heart. Our ideas and inspiration will conjure up romantic mood in no time.
Get Ready for a Special Day
This holiday is the perfect excuse to spoil your special someone with a personalized gift that only you can give. Use your card to showcase your favorite memories and spill out your heart. Shutterfly gives you plenty of ideas to start with and make your own. If you want something more traditional and modern, you can choose your favorite card based on your preferred style, size, and layout. We make it simpler than ever to make a whimsical Valentine's Day card that will make your lover appreciate you.
Related Products
Script Class Gallery 5x7 Photo Card by Shutterfly. Celebrate the new graduate with this unique graduation announcement. Personalize with the graduate's name and the event details.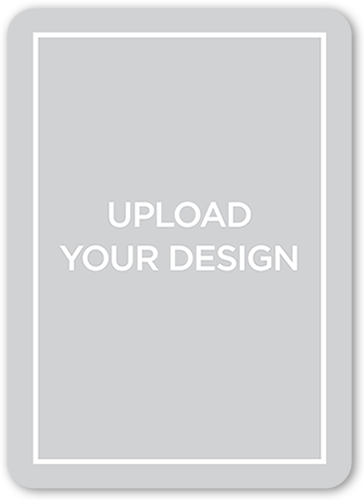 Upload Your Own Design 5x7 Halloween Photo Cards. Trick or Treat? Send frightfully fantastic greetings with a personalized Halloween card. Just add favorite photos and names.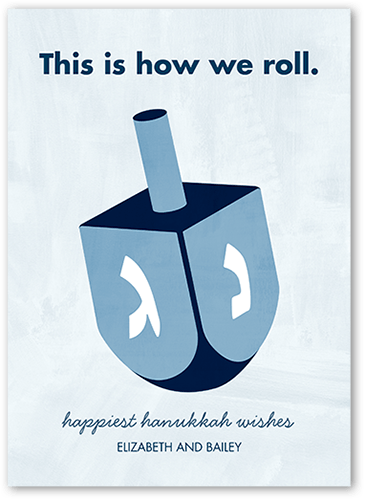 How We Roll 5x7 Photo Card by Shutterfly. Send light and love to friends and family with this Hanukkah card. Add your own greeting and everyone's names.